Permanent link to this article: http://lasteelshow.org/main/?p=15961
[adsense]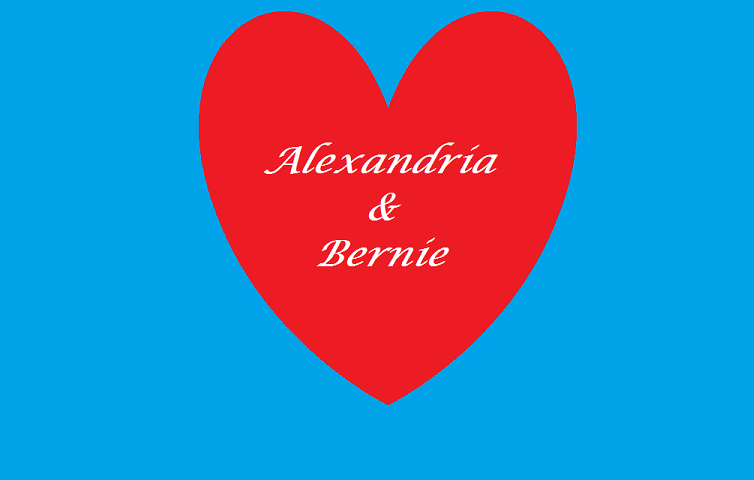 Bernie has secured the most important endorsement in the 2020 Democratic Presidential race.  I have not forgiven Bernie for betraying his followers in the 2016 elections. His voters were willing to fight at the Convention for him, but he endorsed Hillary 5 days before the Democratic Convention and he never showed up to contest the Democrats nomination of Hilary Clinton as the Democratic presidential contender. The primaries were rigged and he knew it and was told he could never admit it.
Early in 2016  debates  Democrat contender Jim Web after the first debate dropped out of the race publicly stating the entire debate was rigged for Hillary. Bernie was the last man standing against Hillary in 2016, then he wimped out and sold out to Hillary and the DNC. Sanders made $220 million during his 2016 campaign, only $100million was accounted for, the rest was Bernie's retirement fund.
Alexandria adores Bernie like a wise old grandfather. She organized for Bernie in 2016 and was thought of as Bernie's adopted granddaughter on the campaign trail.  She later in 2018 rose to the height of national and world acclaim as a remarkable Progressive Socialist stateswoman and Congresswoman at the young age of 29. Alexandria turned 30 last week. Millions of Americans including myself wished her a Happy Birthday.
L.A.Steel
Permanent link to this article: http://lasteelshow.org/main/?p=15956
[adsense]
My disgust for Hillary Clinton goes without saying since I have spoken against her for years on this website. She is the ultimate nightmare of political hypocrisy, and still LUVED by every hysterical Hillary loving middleaged moron in America. She is a notorious liar, villain, and icon of a horrible hypocritical politician.
Her recent denouncement of Tulsi Gabbard is the hallmark of her insane hypocrisy. Tulsi Gabbard is an active Major in the Army Reserves and served 2 tours of duty in Afghanistan and Iraq. Hillary served no one but herself and her philandering self serving husband and impeached president. Tulsi Gabbard is a presidential candidate with far more credentials as a patriot and Congresswoman than most of her competitors. She is the only candidate who accused Hillary and the DNC of rigging the 2016 election against Bernie Sanders and resigned from her position at the DNC in protest. Tulsi also stated recently the DNC is trying to rig the 2020 election. Hillary's attack against Tulsi is because of Tulsi's attack against the Clinton criminal legacy, and her recent involvement in the 2020 campaign. Elizabeth Warren is a Hillary Hysteric, as well as Joe Biden who covered up or cooperated Hillary's State Department incompetence for years.
I regret Hillary was never "locked up" which was the Republican's greatest failure. If the Democratic Party allows Hillary anywhere near the 2020 candidates the seething hatred of her throughout the country from members of both political parties and Independents as myself will cause the Democratic defeat of any candidate who gets close to her.
L.A.Steel
Permanent link to this article: http://lasteelshow.org/main/?p=15946
[adsense]
Permanent link to this article: http://lasteelshow.org/main/?p=15941
Permanent link to this article: http://lasteelshow.org/main/?p=15938
Permanent link to this article: http://lasteelshow.org/main/?p=15930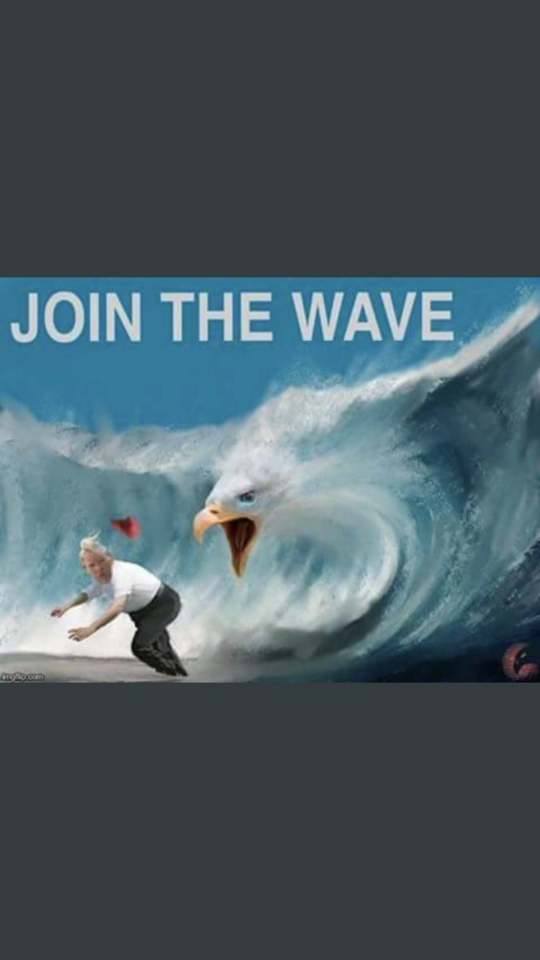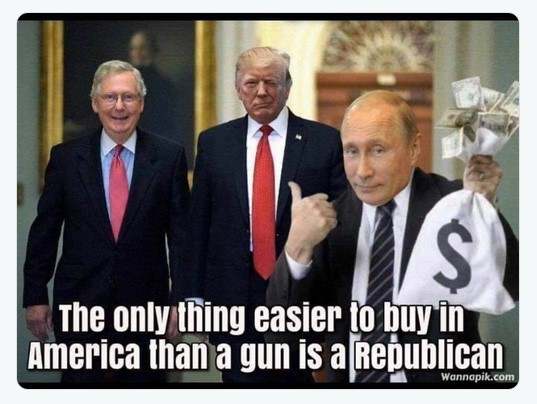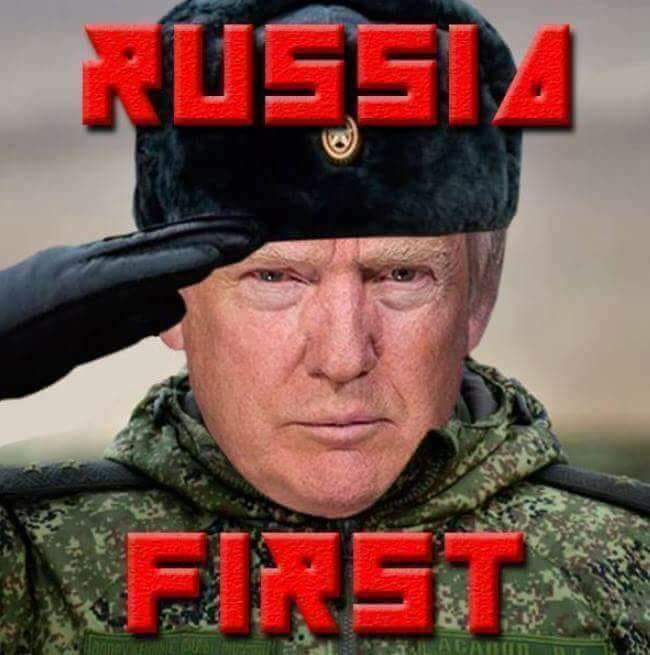 The only countries that benefit from Trump's betrayal of the Kurdish people are Syria, Turkey, and Russia. Trump's betrayal has cost hundreds of Kurdish lives in the last few days since Turkey began to bomb and invade the Kurdish forces once aligned with the U.S to fight ISIS now abandoned by the U.S and invaded by order of Turkey's President Erdogan. Trump has destroyed all of the U.S NATO alliances and has created a trade war with China and the European Union. Only Russia and Putin benefit from Trump's rash and idiotic behavior, centered on the appeasement of Putin and all other autocrats around the world. : Putin of Russia, Kim Jong Un of North Korea, MBS the murderous king of Saudi Arabia and now Erdogan the President of Turkey.
Trump's impeachment must begin now. The Judiciary and Intelligence committees in the House should investigate his reasons for abruptly abandoning America's loyal allies the Kurdish People who fought in aid of the U.S during the Iraq War and against ISIS. I fear our national security is continually being breached by treasonous Trump. Unless he is immediately removed from office and Pence with him, the U.S and our allies will either be at war with Russia and China or we will be occupied by them, by the treason and treachery of Trump and his crew of sycophants in the White House and Military.  Trump and his treasonous Republican House and Senate members have sold out the American people. Trump's greatest defenders in the Senate are McConnel and Graham. McConnel received $2.9 million dollars from a Russian oligarch, who also is building an aluminum plant in McConnel's state of  Kentucky for $229 million dollars. Lindsey Graham received $800,000 dollars as a campaign donation from the same Russian Oligarch. These foreign contributions are illegal under election finance laws.
Trump is a traitor, can no longer be denied. He must be brought down and brought to justice before the American people and the world, so we can mend our broken government and national security, and route out all the treasonous Trump aides and sycophants in the government.  Americans who want Trump impeached are now over 51% in a recent Fox News Poll. Over half of Americans are demanding Trump be removed from office and indicted for high crimes and treason. As the House investigation committees continue their impeachment inquiries, more evidence will come to light that Trump and his lawyers are refusing to submit to subpoenas and continuing to add to  Article Three of Impeachment which is their obstruction of justice. Currently, Deutsche Bank records on Trump and his family members' loan activity have been subpoenaed and released to the House Intelligence Committee and the Finance Committee. Trump will soon be exposed for the fraud that he is by his own business and tax records proving Russian money laundering and Trump's tax evasion.
L.A. Steel
Permanent link to this article: http://lasteelshow.org/main/?p=15924
Permanent link to this article: http://lasteelshow.org/main/?p=15919
Permanent link to this article: http://lasteelshow.org/main/?p=15916
Permanent link to this article: http://lasteelshow.org/main/?p=15913