Permanent link to this article: http://lasteelshow.org/main/?p=15513
[adsense]
Permanent link to this article: http://lasteelshow.org/main/?p=15510
[adsense]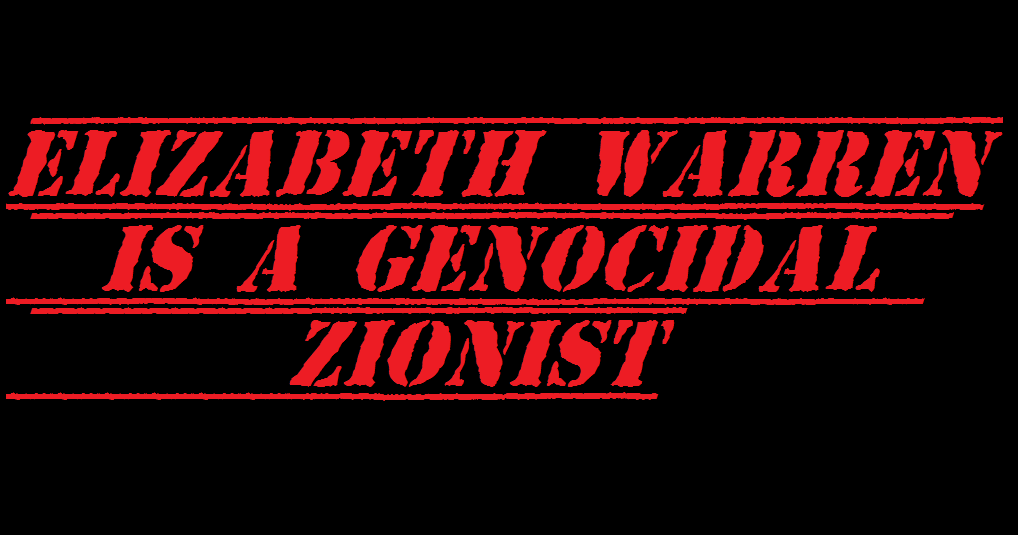 A Huffington Post video from 2015 at a town hall meeting Warren stated that she supports Israel's bombing of hospitals and schools because Hamas is using them to launch their rockets. She also supports the continued financial support of Israel. Warren is nothing more than a fraud and human shield for Israeli genocide of Palestinians and bribery of our politicians.  Warren may sound interesting to some Democrats but once they realize she is a genocidal Zionist they will drop her like a load of crap.  Her idiocy during the Hillary Clinton campaign as she screamed obscenities to Trump and rattled against him on like a psycho after he labeled her "Pocahontas" should never be forgotten.
If Warren is given any chance by Progressive Democrats after it is well known she supports the Israeli genocide of Palestinians, then there is no difference between her racism and Trump's. She is just another nothing political hack, with big ideas backed by AIPAC.
L.A.STEEL
Permanent link to this article: http://lasteelshow.org/main/?p=15500
[adsense]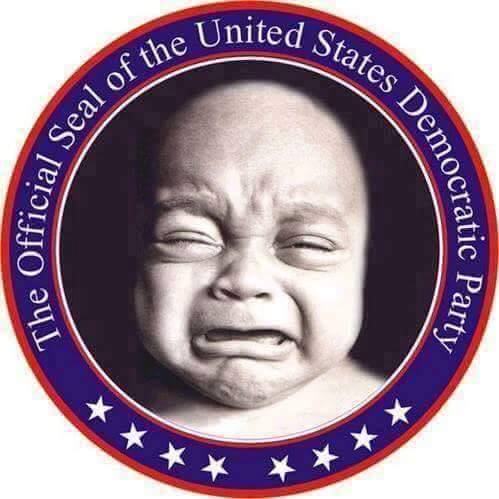 As the Majority party of the House of Representatives, Democrats have the constitutional duty to impeach Donald Trump, to issue subpoenas and to charge Contempt of Congress to all witnesses who do not appear before their committees. Their foolish, cowardly and contemptuous acts of toothless threats and obvious inaction to the intimidation of the White House and Attorney General deriding and belittling their Speaker of the House and Committee chairmen is an outright insult and mockery of Constitutional Justice. Mueller should be made to appear before the Judiciary and Intelligence Committee through subpoena, and if he does not appear then charge him and cowardly Don McGhan with Contempt of Congress and threaten them with fines and imprisonment, which Congress has every legal and constitutional right to do so without court decisions.
Over 50 Democrats have publicly announced their support to impeach Trump, however Nancy Pelosi the worst Speaker of the House ever elected, has neither the courage or competence to do her constitutional duty of impeaching Trump. Instead, she makes absurd statements of "seeing him arrested" instead of impeached and calls Trump "corrupt, insane and in need of psychiatric intervention."  She is a mockery of Congressional leadership. Trump in all his deceptions still maintains enough credibility with the American people due to Pelosi's inaction, to incite doubt and hatred against Nancy Pelosi who thinks she's playing a game of Cribbage with a man-eating maniac. If she continues her lame and cowardly actions towards Trump's impeachment she and the Democratic Party will become nothing more than laughing stocks and cowardly idiots, to be mocked by every comedian, commentator, and talk show host in the world.
If the Democrats do not demand by subpoena all witnesses and Contempt of Congress against Barr, Mueller, and McGhan, 2020 will be Trump's victory and Republicans with all of their contemptuous hatred for Americans and all their obvious corruption will be overlooked by their base, and Americans will not turn out to vote knowing the entire Democratic Party and political system is a complete cowardly political farce. If Democrats do not push forward for impeachment immediately, any last minute attempt to impeach in 2020 to save face will be nothing more than an impotent and publicly insulting act, that will destroy all Democrat credibility with the American public. If the Democrats do not immediately impeach Trump they never will, and will lose their seats and power for decades until a new courageous Progressive party of liberals takes over the House, Senate, and Presidency, by constitutional ballots or by revolution without any mention of "Democrat" in their name.
L.A. Steel
Permanent link to this article: http://lasteelshow.org/main/?p=15488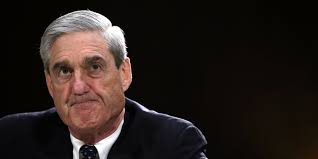 Few times in the course of history does a Special Prosecutor misunderstand so completely his assignment as Robert Mueller has. His assignment as Special Prosecutor was to find evidence of Conspiracy with Russia in election fraud and Obstruction of Justice by a sitting president of the United States. It appears by his Report, which I have completely read, that he has found evidence but  would not indict or could not indict Donald Trump for conspiracy because he failed to connect his own overwhelming evidence and 13 indictments of Russian hackers into the 2016 elections and 147 admissions by Trump campaign officials and personal lawyers and accountants, when in the Report he explicitly sites these witnesses and the acts of conspiracy and collusion between Russia and the Trump presidential campaign. Not indicting Trump for Treason and Conspiracy and Obstruction of Justice was not only incompetent it was "foolish" as Trump so mocked him in his comments at the UK and Normandy ceremonies.
I totally understand why Trump belittled Mueller in his comments calling him a "fool" because Mueller refused to testify before the House Judiciary and Intel committees publicly when it was his duty to do so. Mueller not testifying to defend his own findings after a 2.5-year investigation costing the American Taxpayer 53 million dollars is foolish and cowardly. He has let Attorney General Bill Barr completely mislead the American people of the true findings of the Mueller Report and making Mueller look like a moron. Mueller just to save face and defend his report must appear before the House committees who have subpoenaed his hearing and will soon press him with Contempt of Congress charges, which can demand fines and imprisonment if he refuses to appear and present his unredacted report.
Mueller ain't much unless he comes forward and faces the American people and Congress and tells the truth. His actions in the next week or so will determine whether he is worth the respect of the U.S people or is he another Trump sycophant willing to be spit on and humiliated by Donald Trump and AG Bill Barr, and laughed at and hated by the American people as another Trump legal lackey.
L.A.Steel
Permanent link to this article: http://lasteelshow.org/main/?p=15484
Permanent link to this article: http://lasteelshow.org/main/?p=15475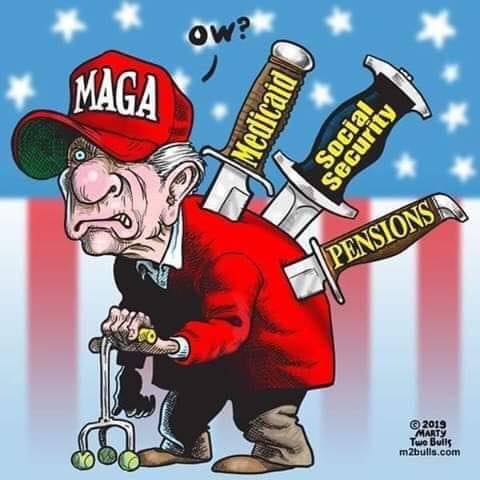 l laugh whenever I hear some elderly Trump Lover get angry at Alexandria Ocasio Cortez. Supposedly two elderly Veterans walked out of AOC's community meeting and stated to a reporter that they  "couldn't stand her BS" about Trump being an autocrat and whatever other truisms she stated. These old Vets would never listen for long to anyone like AOC who speaks truth to power, especially if the speaker is under 70 years old. These two veterans supported all wars and fought in Vietnam, and one of them served on the NYPD for 40 years in Homicide. He's probably not the kind of guy who listens to anyone and is ready to accuse everyone of lying, even if he has no idea of the truth or what the word "autocrat" means. If he loves Trump and the way the government and military are being run by complete incompetence, then it was a good thing for all who attended the meeting that these two left.
Two over 70-year-old veterans remaining loyal to Trump and loving a draft dodging, wealth entitled, bone spurred buffoon as President shouldn't surprise anyone, and no one in the media or America should care at all what they say, especially about AOC the most dynamic political figure in modern times.  Trump is what he is and no one who isn't blind, deaf, and dumb, can deny Trump is an autocrat who thinks he's above the law of the land and is destroying the United States nationally and internationally.
L.A.Steel
Permanent link to this article: http://lasteelshow.org/main/?p=15471
Permanent link to this article: http://lasteelshow.org/main/?p=15467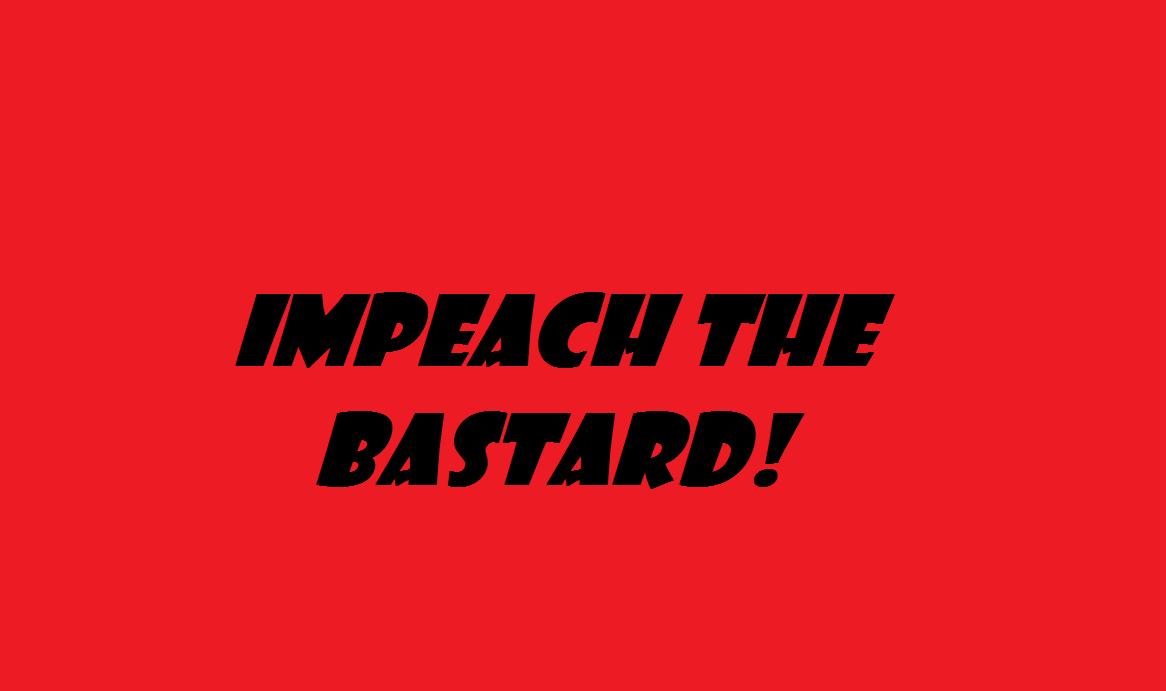 IMPEACH! IMPEACH! IMPEACH THE BASTARD!
iMPEACHMENT IS THE MOST HORRIBLE WORD IN TRUMP'S LIMITED VOCABULARY, IT TERRIFIES HIM, AND HE CONSIDERS IT  "DIRTY, DISGUSTING, AND FILTHY." NOW THAT WE KNOW THE WORD IMPEACHMENT IS HIS MOST HATED WORD WE MUST SAY IT EVERY TIME WE THINK OR SPEAK OF TRUMP.
L.A.Steel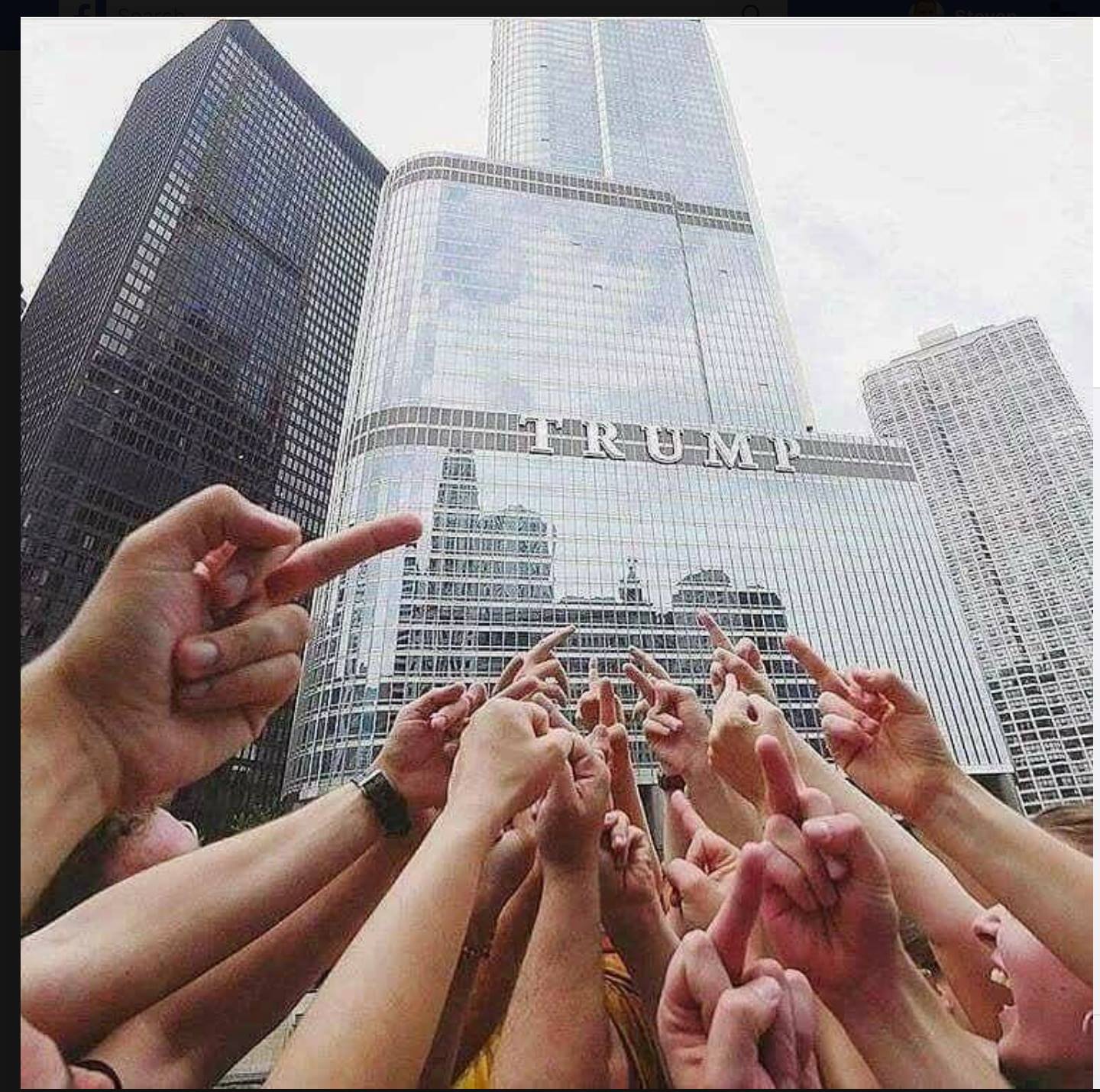 Permanent link to this article: http://lasteelshow.org/main/?p=15458
This interview with AOC is the best I have seen. She explains her goal and vision for America as ambitious, admirable, and courageous. Her charm, intelligence, and eloquence are her gifts as she captivates her audience with her charm, humor and overall inclusiveness. This presentation proves she is one of the most remarkable new leaders in American politics.
L.A.Steel
Permanent link to this article: http://lasteelshow.org/main/?p=15454