View full post
Today is a historic moment in U.S History. Impeachment Manager for the House of Reps Rep.Adam Schiff reads the Articles of Impeachment of President Donald Trump to the Senate. This reading marks the official …
View full post
Lev Parnis made history yesterday in his official release of damning evidence against Trump and every member of his Administration including Trump's trained monkey  Rep.Nunes. Also, he gave an interview with Rachel Maddow on MSNBC. …
View full post
TEN MINUTES INTO TRUMP'S SPEECH A FEW COURAGEOUS ANTI WAR, ANTI TRUMP PROTESTORS CAUSED A RIOT. Share
View full post
This is one of the most pathetic speeches ever given by a sitting president. Look at the stern and stupid looks on the faces of Trump's generals and Cabinet members and Mike Pence. The Chairman …
View full post
Donald Trump and his advisors are so stupid, he nor they realize how simple it would be for Iran to destroy Trump individually and internationally without involving an entire war with countless deaths and destruction …
View full post
It is apparent to most Americans and people around the world that Trump and the Republicans in Congress and the Senate and loyal Trump supporters all suffer from Schizophrenia. The proof of my statement …
Permanent link to this article: http://lasteelshow.org/main/?p=16129
[adsense]
Permanent link to this article: http://lasteelshow.org/main/?p=16125
[adsense]
Permanent link to this article: http://lasteelshow.org/main/?p=16119
[adsense]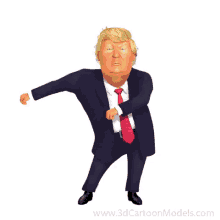 Yesterday's nine-hour House Judiciary hearing convinced everyone who watched most of it, that Trump-supporting Republicans on the committee and AG Barr's braindead friend Prof.Turley posing as a Law Professor and Impeachment expert, were existing in an alternative universe, completely unconscious of what they were saying in defense of  Trump's indefensible Abuse of Power and Obstruction of Justice, ignoring the House subpoenas for documents and testimony from Trump's aides and Cabinet members.
The Republican Right Wing Wingnuts on Fox News and on the Judiciary Committee have completely ignored the facts of Trump's criminal behavior and instead blame the Impeachment process as not being fair to Trump. WTF? Trump is being Impeached by the Majority of Members in the House of Representatives, blaming the process when the only problem with it is Trump is obstructing the process by not allowing anyone of his staff or cabinet to testify or release documents related to the facts, text messages, emails and phone calls that have caused Trump's Impeachment Inquiries. The conclusion of Trump's guilt in these inquiries is based on all apparent facts already revealed by 18 witnesses.  What Trump is avoiding by bogus Executive Privilege must be the absolute proof of his guilt. Why else would he not comply with House Subpoenas? Make sense Republican Trumpers get your heads out of your asses and see and smell the fresh air of truth and reality, then you will overwhelmingly Impeach Trump.
L.A.Steel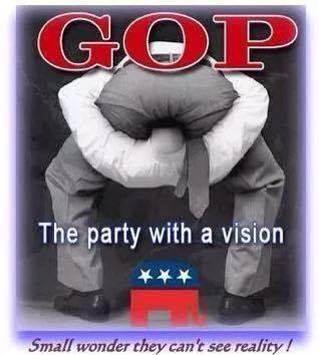 Permanent link to this article: http://lasteelshow.org/main/?p=16115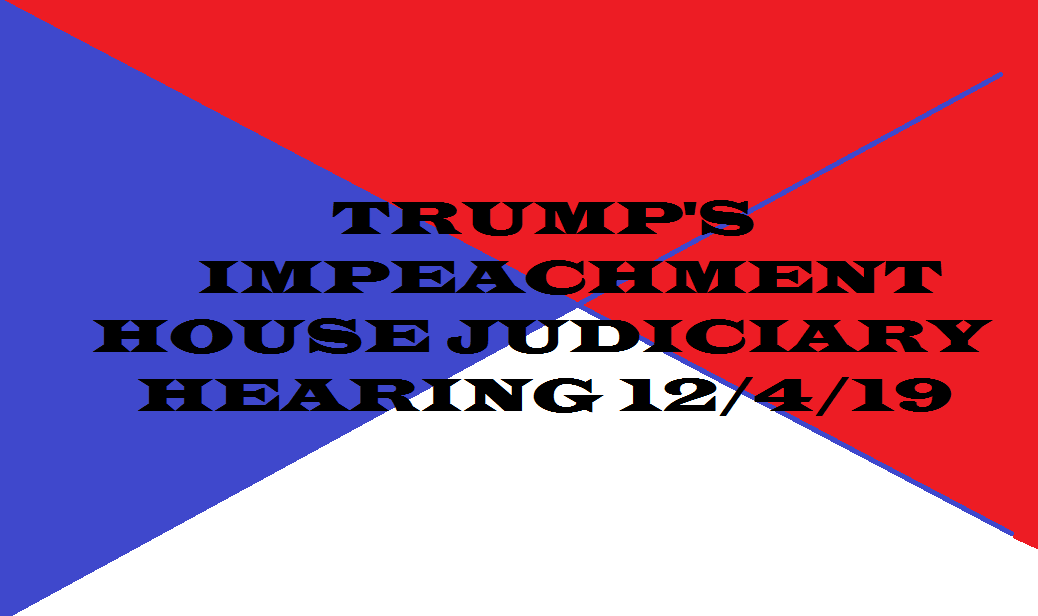 Watch live beginning at 10:00 AM today. I am not certain how these 3 Impeachment experts will handle themselves but it will be fun watching Republicans on the committee asking inane questions to these experts and watching their reactions to the answers. This hearing is American Government at its best and worst witnessed live today by the entire world. Please enjoy the show. Also, watch all previous House hearings posted on this website.
L.A.Steel
Permanent link to this article: http://lasteelshow.org/main/?p=16109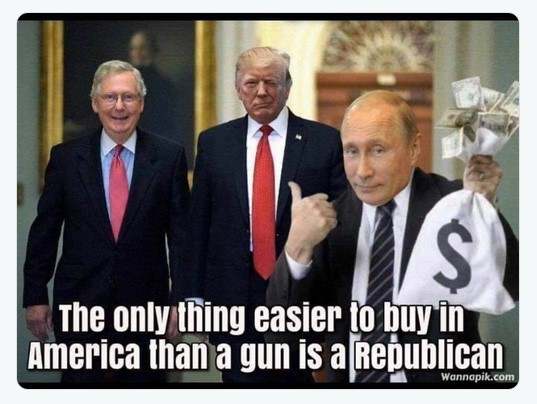 Republicans have never been so offensive and repugnant to so many Americans since they nominated Trump in 2016. Since then they have done nothing but destroy every ethical standard in America, to the repulsion and reprehension of every democracy loving patriotic, Constitutional protecting American.  Trump, McConnell, Nunes, Jordon, Meadows and Graham and every other sycophant Republican in the House and Senate are systemically destroying the separation of powers provided to the American people in the U.S Constitution of which every member of Congress and the White House have taken an oath to protect and defend.
The Impeachment proceedings in the House Judiciary Committee this week will bring in some of the most prominent academic experts to present to the American Public what Impeachment means, why it is being undertaken by the majority in the House of Representative against Donald Trump the Republican nominated and elected President. Donald Trump has violated his Oath of Office and betrayed the American people, jeopardizing National Security by bribing a president of a foreign country, overtly corrupting justice by defying lawful Congressional Subpoenas for presidential aides and cabinet members to testify before the House Intelligence and Judiciary Impeachment Committees.
Either Republicans are all invertebrates who prefer to crawl on their stomachs before Trump's wastage image of presidential status, or they get up off the ground before they kiss Trump's foot and damn Trump to his face for the criminal and megalomaniacal madman that he is. Republicans can make right all they made wrong under their slithering submission to Donald Trump the" King of Treason and Corruption." Republicans can reclaim some of the dignity and respect they once had as members of a party of American principles not the party of Russian paid off lying lackeys, groveling to the insane commands of a Russian owned madman.
L.A.Steel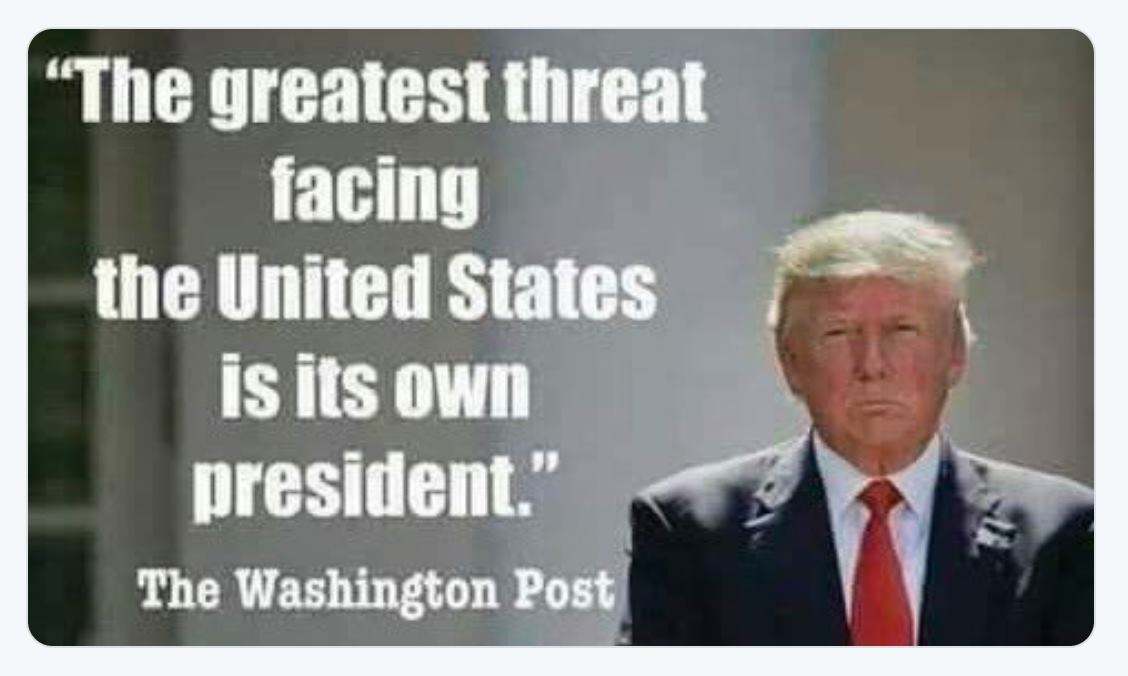 Permanent link to this article: http://lasteelshow.org/main/?p=16102
Permanent link to this article: http://lasteelshow.org/main/?p=16095
Permanent link to this article: http://lasteelshow.org/main/?p=16090
Permanent link to this article: http://lasteelshow.org/main/?p=16080
Permanent link to this article: http://lasteelshow.org/main/?p=15978