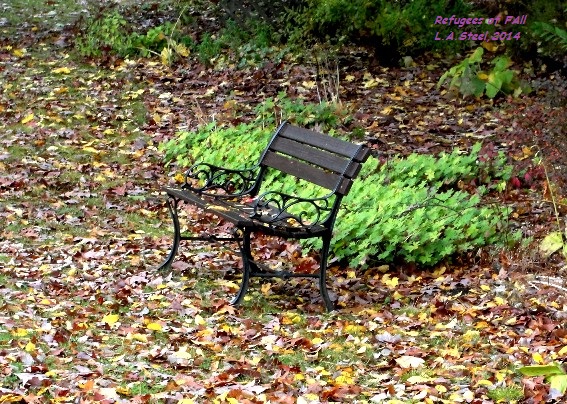 A Refugee of Fall runs against the wind of time, dragging dead leaves and trees and flowers into the infernos of man made fires.
A vacant bench under fallen leaves, oblivious to weather or time, is centered in the a universe as part of the seasons.
Refugees of Fall enter the portals of the constellations, before the dimming light of Fall fades into darkness.
Life is an illusion of black and white thought, written down in black and white print, to be read in black and white by black and white people.
We live in many dimensions, our body lives in the third dimension, our spirit lives in the other eleven dimensions.
L.A. Steel