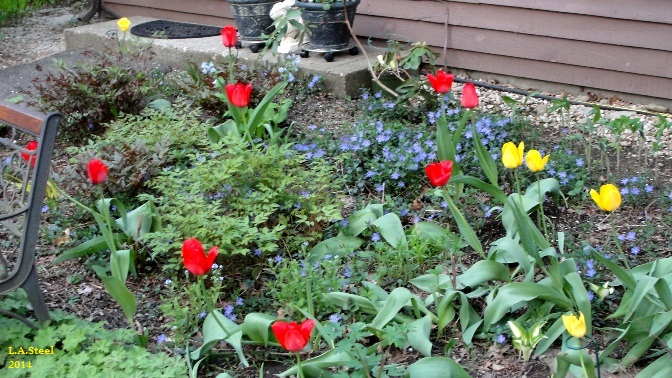 Every year I am greeted by May flowers
and Spring blossoms blooming on my birthday.
This year the tulips in my front garden
give me great pleasure to watch grow.
Their colors and size are remarkable
and seem to transcend earthly reality.
The Crab Apple Tree is healthy and fragrant
and will soon explode in pink.
As an artist,poet and seeker of visions,
no other time of the year am I as filled
with the essence of being, or overwhelmed
by the canvas of colors surrounding me.
L.A.Steel