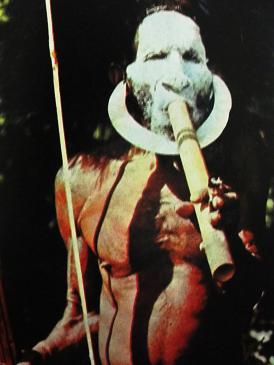 SEEING OTHER REALITIES
10/2/07
"To see the realities of others we must drop the illusion of separateness. Realities larger and smaller than our own can be accessed at will." (Quoted from a forgotten source.)
The Universe is made up of infinite realities. We can access all, or one at anytime. For instance I exist within my own reality as does everyone in theirs. Each of us is able to create, or enter into a reality of our chosing. At this moment I am creating a reality for others to join me in. Each thought creates a letter, each letter joins with another to create a word. Each word joins another word, or grouping of words to create a sentence. Each sentence (hopefully) joins together to create a readable paragraph. Thoughts create realities, and awareness of these thoughts by others, creates the gateways to enter those realities.
Everything that has manifested into a physical reality was once a thought; that was focused upon and utiltized, and brought from infinity into the physical realm. This is what we do every waking minute of our lives. We think of something, then we act on that thought to make it materialize. I am performing magic this instant; as I write these words, and the words that will follow this sentence. I am cruising infinity at this moment, seeking awareness of thoughts; that I wish to manifest into reality. Each and every thought I have, may not manifest itself in a word or phrase, it might manifest itself in a movement of my leg, or arm, or fingers , etc.
As I consider what reality I want to further travel in today I direct my mind to grasp only the highest and best possible thoughts to be manifested into my physical reality. As I direct my mind toward this purpose, I see happiness, I sense peace, pleasure, joy and success in all things. I hear and see that fleeting whisper of infinite inspiration . It's vibration creates a desire within me, to act upon and co create the physical manifestation of that inspiration.
Love is the highest and best thought one can gather from infinity. Love is as spacious and timeless as eternity. Infinite bliss is eternal Love. If I grasp the awareness of Infinite Love; then I can expand it's essense within my imagination.
I have tried to capture Infinite Love today. I have cruised infinity and sought the greatest thoughts, to be discovered on the eternal highway of consiousness. I caught a glimse of infinity, but not it's entirety. It's entirety can never be seen, nor it's end ever reached. Infinity is ever evolving , spinning and exploding. It was deliberately created as chaos, and placed in existence to be organized by the ascending consiousness of evolving beings. Infinity was purposefully created without physical or spiritual boundaries. Each human being , is specifically designed by it's creator, to become a co creator in infinity. Once Mankind's consiousness is fully ascended, it will comprehend the infinite, and our immortal destiny to co create eternity with our creator.
L.A. STEEL