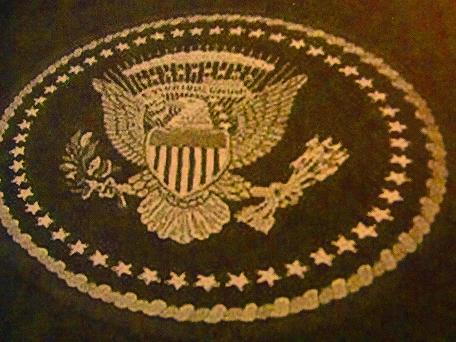 THOUGHT CRIMES PREVENTION ACT OF 2007 JUST PASSED THE HOUSE OF REPS. BY 404 VOTES.
10/29/07
What are thought crimes? I'm certain if everyone's thoughts could be read everyone would be a criminal. Everyone hates something or someone. Everyone has thought something that wasn't quite politically correct. The entire idea of prosecuting thought crimes is absurd. That is exactly why the U.S Congress has passed the Thought Crimes Bill recently. It passed the house by 404 votes. The bill is HR1955 Titled the Violent Radicalization and Homegrown Terrorism Prevention Act of 2007.
Without doubt our federal government has become completely insane. Yes, completely insane. Based upon their passage of the Thought Crimes Prevention Act , they have completely destroyed the Constitution and declared themselves dictators. I may now be considered a radical. I may be considered a criminal for stating my belief; that at least 404 members of the House of Representatives are certifiably insane.
I am publishing this post as a warning to my readers. Please heed this warning: Go to roguegoverment.com or look up HR 1955 The Violent Radicalization and Homegrown Terrorism Prevention Act of 2007; before it is passed by the Senate, and we all know G.W Bush will immediately sign it. Does it frighten anyone that no one in the mainstream media has talked about this bill? Does it surprize anyone that this website may be one of only two sites on the internet that has brought this to the public's attention?
This weekend hundreds of thousands of Americans in several major cities were protesting the Iraq War and the Bush administrations insane policies. No mention of these rallies were given time on any of the weekend news reports. Why? Are all of these protestors too radical? Have all of them commited thought crimes? Since our "trustworthy" news media has done such a skillful job at censoring all coverage of these protests, I am wondering if these protestors have been arrested, and are now gathered in some Haliburton / Fema prison, or if any of the organizers have been renditioned to Uzbekistan. No one would ever know. Well folks, I guess they and we can forget about any constitutional protections anymore. The Constitution is now only a memory and a myth. Please contact your Senators, and tell them to vote against the Thought Crimes Prevention Act of 2007, it may be the last legal act you will ever be able to do, to save your self , your family, and your country.
I was sent an email last week regarding the protest at Boston Commons. I saw posted on the ANSWER website that approximately 7500 people showed up there. I wasn't one of them. The weather was dismal and cold. It rained a good part of the day, I was surprized so many people showed up. Boston use to pride itself for it's radical and revolutionary politics, now everyone in Boston who talks, or thinks about radical, or revolutionary ideas is a criminal in the United States. Could the idea of the Boston Red Sox winning the World Series be considered a radical idea ? If so then every Red Sox Fan in the country could be arrested for a thought crime today. Amazing isn't it how far we've come as a once free society and nation ?
L.A. STEEL