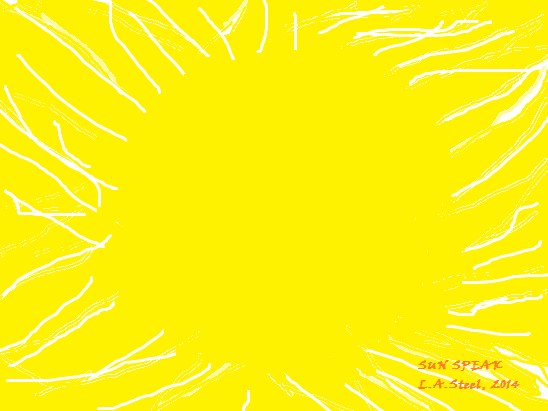 The morning sun spoke to me today
as I made a cup of tea near the kitchen window.
It said "hello' as a bright yellow halo above my backyard.
Then the sun shown across the wood floor and the
pine planks turned golden, and my dog laying on his
pillow glowed in sunlight as his fur shined hot white.
The cat pleasantly smiled when the sun rays spoke to her,
as she slept on the arm of the den sofa.
It is a beautiful Spring Sunday
and silence rules the neighborhood.
Skies are blue,grass is greening
and birds are singing an atonal symphony.
I am at peace this morning in causal communion
with nature and God,and the halo of the sun.
L.A.Steel