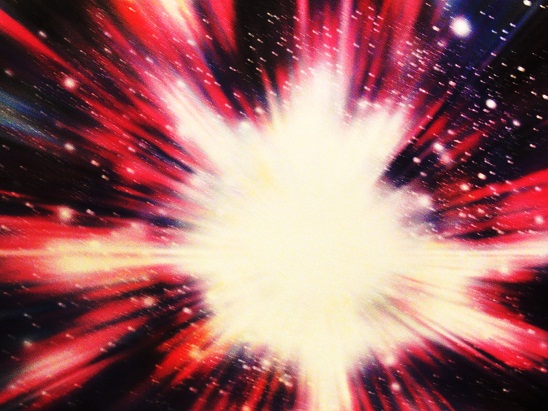 I received a psychic message recently from a great friend who passed away several years ago.
He was a Cosmo Biologist and made many remarkable predictions that came true. He has made contact with
me on many occasions since his death, but most recently his communications with me have been very
active and advisory. He has been telling me that my recent spell of bad Karma has ended and to expect
great things to happen to me soon. He said my world will change dramatically in fame and fortune and
everything I do will turn to gold. He told me to play all the lotto games this month and feel free of all my bad Karma, because I have entered a new period of my life, when everything I do becomes successful.
I trust my old friend. Someone reading this may think I am crazy, but they don't know my great friend.
I have a living friend,who is a powerful psychic, who he also speaks to regularly, and she has given me messages from him as well. I have felt a tremendous increase in my psychic energy in the last several years, and have been able to communicate with the spirit world. I do not take this gift lightly and it is the first time I have announced it publicly. I have done private tarot readings and some readings on my radio shows. Through my training I gained confidence in my psychic ability. I expanded my research and meditations into mysticism and multidimensional travel. As I transcended dimensions I tried to keep a record of my experiences and began presenting my trans-dimensional art work on this website as well as essays describing my visions. Most of my trans-dimensional artwork is presented under the Art and Photography category on this website's menu. My metaphysical essays are under the category of Philosophy/Metaphysics.
My great friend informed me that he and another great friend of his and mine are both residing on the Fifth Dimension. In our communications I have been able to peer into the Fifth Dimension and see them as I knew them, and converse with them as I did when they were with me in the Third Dimension, rather than the remarkable glowing,translucent spirits they really are. One of them came to me several months ago and woke me up at 3:00 AM, and whispered " I have brought some of your relatives and friends who wanted to see you." As if he had lifted a veil or curtain I suddenly saw all of my grandparents and father and youngest brother and every friend and relative I loved who had died. They were all smiling at me. My eyes filled with tears by the overwhelming sight. I thanked my friend for bringing them all to me, and he said, "They all wanted you to know they loved you, and that they were all right and happy." He said he would talk to me again soon, then he closed the curtain, and all I saw was the darkness of my bedroom.
Both of my great friends had remarkable psychic ability when they were in the Third Dimension, and understood trans-dimensional travel. Since their passing they have shared unique insights with me about the after-world and the dimensional differences. They are now on their journey together to the Sixth Dimension, and are striving to establish their credentials as Master Guides in the spiritual hierarchy. They want to share their knowledge and understanding of the afterlife and the different dimensions with me, so that I might explain them and describe them to my audience. In the coming days, weeks and months, I will present them and their discussions with me, their descriptions of the Fourth and Fifth dimensions, and their journey to the next level of their ascension. They are my personal guides to ascension, and my task is to describe our experience.
L.A. Steel