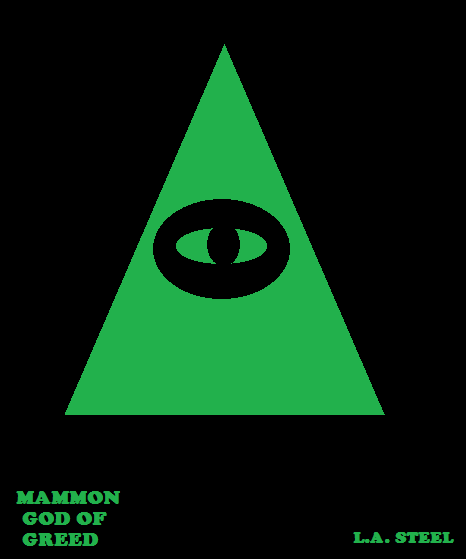 I have never shopped on Black Friday. I refuse to bow before Mammon. Nothing could be more degrading to my spirit than fighting through crowds of greed driven zombies,trying to find a piece of junk on sale and spending money I don't have on something I don't need, to give to someone I don't like for a holiday I can't stand.
Greed is one of humanity's greatest obsessions. The American worship of money has created a society of greed driven zombies, mindlessly driven to stores in droves by the frantic corporate owned media, advertizing "giant" sales and give a ways on Black Friday the day after Thanksgiving. Millions of mindless mentally ill Americans are willing to spend hours and days in tents or chairs outside of department stores in frigid temperatures to be first in line to buy a flat screen tv, or as witnessed in a new's video interview with Connecticut shoppers today, several people stood outside a Walmart store hours before the store opened this morning to buy a $4.99 electric can opener advertized on sale. Is this a brain dead thing to do or am I too critical of mentally ill Black Friday shoppers?
50 million Americans are collecting Food Stamps, 100 million Americans are uninsured, millions of Americans are homeless, yet those who still have a few dollars of credit left on their credit cards, or a few dollars left of money they borrowed from parents,relatives or friends, are at one of the major discount stores today eager to spend the last dime they have, to buy something on sale. Today televised, local, news programs showed a riot in a Walmart store, where hundreds of people were fighting each other over sale items the store ran out of. Police were called in to arrest and battle the insane and angry mob. Several years ago one poor Walmart worker got trampled to death by hundreds of shoppers as he unlocked the front door of the store. Black Friday has never been anything I want to participate in.
So today Americans praise their real god Mammon,the son of Satan. Christ was just a Middle Eastern man/God, who stood against and denounced Satan and Mammon, and would have been disgusted at the American people for worshiping Mammon during the holiest time of the year for all established religions. Worshiping Mammon (money) is a year round celebrated religion, and is everything that is amoral and Antichrist. Merry Mammonmas America, and a greedy new year.
"I rose up at the dawn of day,—
"Get thee away! get thee away!
Pray'st thou for riches? Away, away!
This is the throne of Mammon grey."
William Blake, Mammon.
"Cursed Mammon be, when he with treasures
To restless action spurs our fate!
Cursed when for soft, indulgent leisures,
He lays for us the pillows straight."
Johann Wolfgang von Goethe, Faust.
"We cannot serve God and Mammon." Matthew, VI. 24.
"What treasures here do Mammon's sons behold!
Yet know that all that which glitters is not gold."
Francis Quarles, Emblems, Book II. Emblem
L.A.Steel