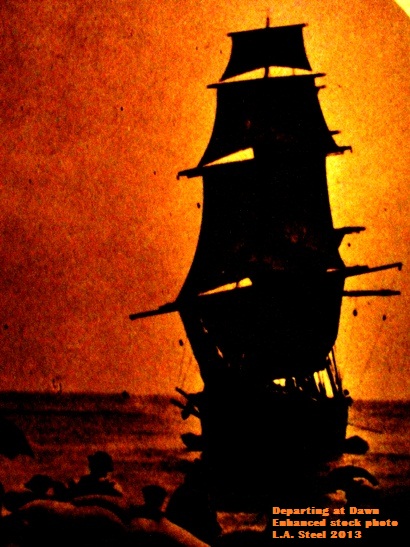 All eyes are on the dawn
as the departing ship sets sail.
A new journey for everyone
on the infinite ocean.
All the lost,and oppressed people
who wonder where they should go,
this vessel sets sail at dawn
to travel to a new world.
Here on deck I greet you,
as you wonder where we are going.
The sea is calm and we are ready
to journey to our new home.
We cast all heavy baggage overboard
and begin our journey light and free,
to sail the seas as a new people
on this vessel of humanity.
L.A. Steel