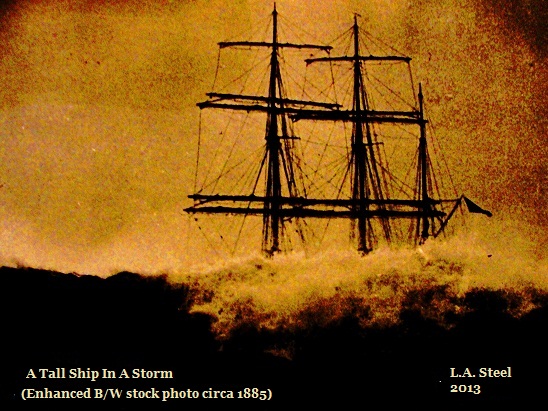 8/7/13
As a tall ship in a storm
America braces for a revolution.
Our Captain is a madman,
the harsh winds of oppression
rock the tall ship on the
violent sea.
Before the ship capsizes
we must seize the helm
and ride out the storm.
Our sails maybe torn,
but our masts are not broken.
L.A. Steel