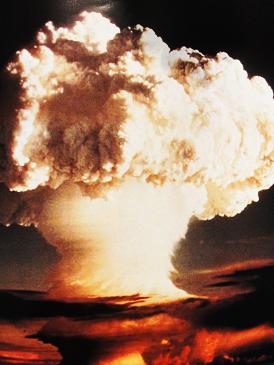 IT'S 911 AGAIN
9/11/07
Six years to the day, G.W Bush and his minions attacked the World Trade Center. They killed nearly 3000 people immediately, on this day six years ago, and over a million more American , Iraqis, and Afghanistan people in the last six years. What great fun they have been having. What a wonderful time it has been for psychotic killers, and greed driven CEOs, and of course blood lusting psychopaths. How happy they all are. America, cheer on the great leadership and great words of General BETRAY US. Let's wave the flag at half mast for the half assed , murderous , G.W Bush, and his military of minions. We have so much to be proud of . Such brilliant military leaders we have. My heart goes pitter patter every time I think of our brilliant generals, and our brilliant Diplomatic Corp . and State Department officials. Americans need never worry about their domestic or foreign security. G.W and the geniuses in his administration have insured we are loved and respected around the world. All hail our glorious Chief! All hail G.W. Bush ! All hail Dick Cheney! All hail our great toetapping, Congress ! All hail our military leaders in Iraq and Afghanistan! How proud we should all be , to be Americans on this day. How very proud we must be to know we have a psychopathic, imbecilic, traitorous, president at the helm of our government. How extremely proud we must all be on this great and glorious day. Join me now, in singing the national anthem.
OHOH SAY CAN YOU SEE BY THE DAWNS EARLY LIGHT. WHAT SO PROUDLY WE HAIL BY THE TWILIGHTS LAST GLEEMING. THE BROAD STRIPES AND BRIGHT STARS , AND BOMBS BURSTING IN AIR , GAVE PROOF THROUGH THE NIGHT THAT THE FLAG WAS STILL THERE. OH SAY THAT STAR SPANGELED BANNER YET WAVE. O'RR THE LAND, AND O'RR THE SEA AND THE HOME OF THE BRAVE.
HAPPY 911 DAY AGAIN.
L.A. STEEL