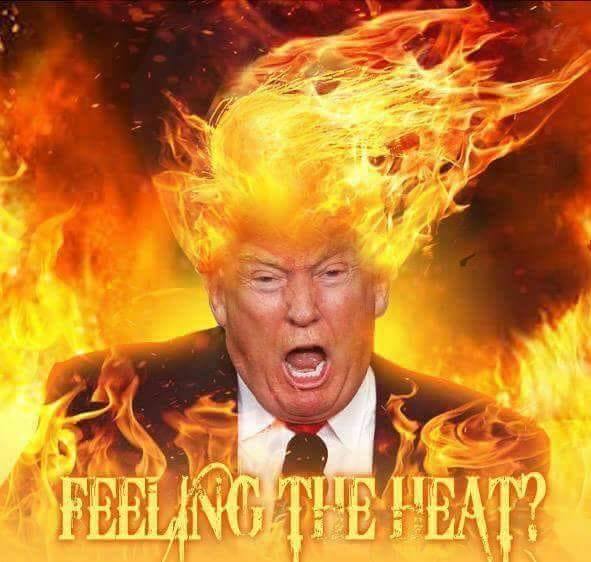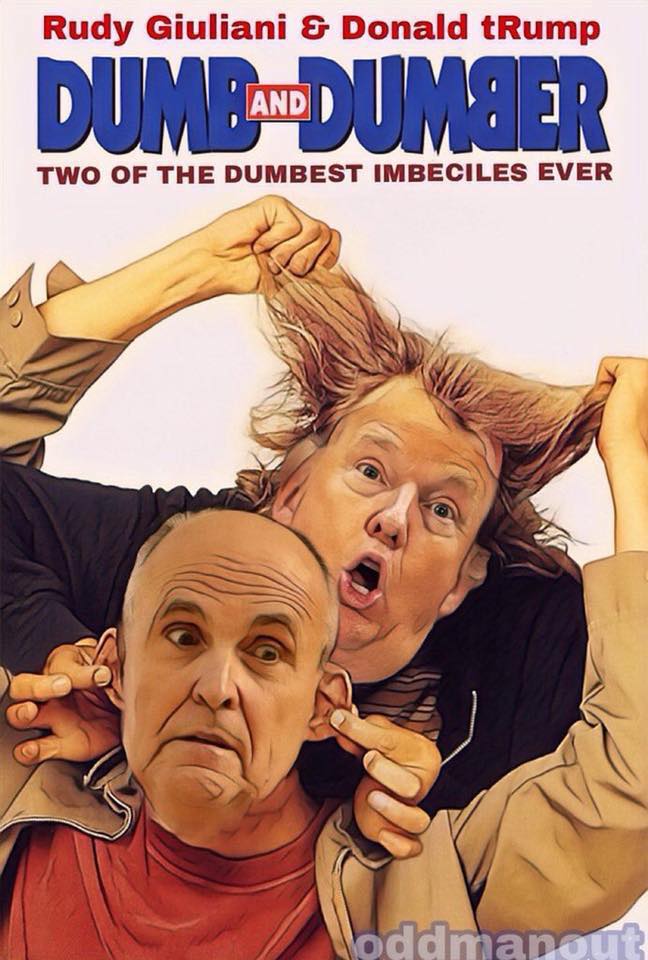 Trump is on fire and burning out of control. He has begun to spill over like boiling nuclear wastewater in a Fuckashima cooling tower.  Trump's Public Defender Rudy Guliani famously known as the greatest idiot lawyer who ever practiced Law. Rudy's recent 3rd marriage and his publicly nasty previous divorce have created some stress in poor Rudy. Rudy knows too much about Trump and his only defense for Trump is his own insanity. His 911 demons have come home to stay. Rudy Guliani will be the man known as "Mayor 911" and the lawyer who tried to defend Satan aka Donald Trump. Trump's former "fixer" and personal lawyer Michael Cohen testified before the Judiciary and Oversite committees that Trump " is a cheat, liar, and conman." and to never trust Trump.
The Mueller Report which was falsely summarized by Atty.Gen. Barr is the guillotine for Trump and Barr. Congress must win out over Trump's Contempt of Congress and obtain all the documents and witnesses they have subpoenaed. At the current rate of Trump's insane tweets of 50 per day, I believe Trump is beginning to disintegrate from the excessive heat and pressure from Congress and Media and maybe will explode publicly within a few weeks from now when he meets the Queen of England at the 75th anniversary of D DAY. Hundreds of thousands of English protestors against Trump's visit have organized a parade throughout the city of London during his public visit.
Maybe Americans will send Trump off to England with an impeachment march through Washington D.C. It is time again to organize all Americans who want to take their country back and fight for the right cause together toward a more Perfect Union. This will never happen without our commitment to what America should be: Justice, opportunity, equality, compassion, and education practiced for and by every citizen. America can no longer be the greatest terrorist nation, responsible for over 20 million deaths since WWII. We must conquer our problems and threats with reason and understanding, avoiding military conflicts around the world.
It is time for a change Americans and as Trump explodes himself and his presidency we can sit back and watch Trump's White House burn or we can organize and be in D.C by D.Day to ensure Trump and his administration are destroyed on D DAY 2019.
L.A.Steel