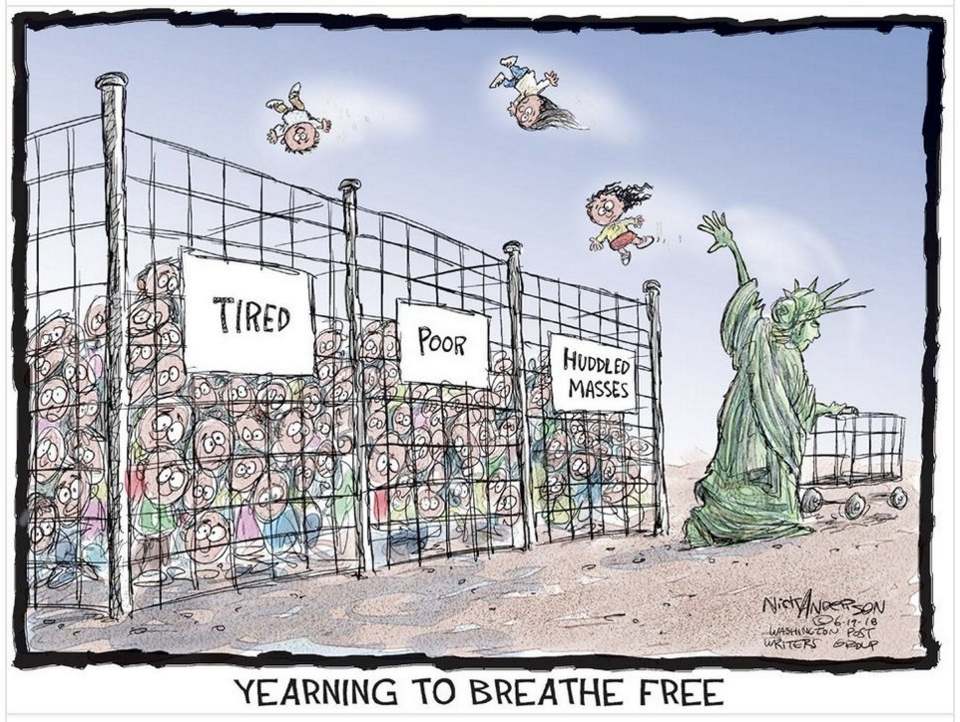 The Mexico–United States border (Spanish: Frontera México–Estados Unidos) is an international border separating Mexico and the United States, extending from the Pacific Ocean in the west to the Gulf of Mexico in the east. The border traverses a variety of terrains, ranging from urban areas to deserts. The Mexico–US border is the most frequently crossed border in the world,[1][2][3] with approximately 350 million documented crossings annually.[2][4]
—————————————————————————————————–
The above description is the Mexico-United States border a total distance of 1,954 miles where an estimated 350 million documented crossings occur yearly. Trump in his infinite stupidity is threatening to close the border. The estimated cost of one day of commercial activity is $2 billion dollars and unfathomable chaos in traffic on both sides of the border. The unjustifiable border closing would do nothing to stop the 100,000 migrants due to arrive at our borders within the next month.  This is another made up crisis by Trump to get his border wall. Before his government shutdown in December and January Mayors of Texas towns and cities claim there was no crisis in illegal immigration.
The overwhelming impotence of the Senate and House to stop Trump from issuing his moronic plan to close the southern border is mindboggling. What does it take to stop a crazed idiot like Trump from creating unlimited chaos and hardships on millions of people by closing the border to commerce and trade and preventing millions of Americans and Mexicans to legally cross the border? The Southern border is a porous 1954 miles of farmlands and nature preserves and towns and cities. The entire idea of closing the So. Border is absolutely absurd and a signal to all Americans and their lawmakers to protest and override everything Trump does and impeach the bastard before he destroys the entire country.
L.A.Steel