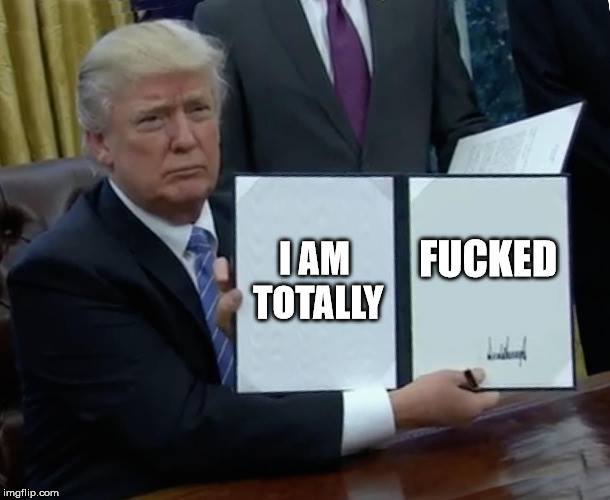 It was the night after Christmas and all through the White House, not a creature was stirring not even a mouse. All were gone to Iraq for a surprise visit to the troops there, to see how stupid the President could be.  He defied presidential security and flew unannounced until he arrived in Iraq without notice to the Prime Minister or the military and publicly identified a covert Navy Seal team stationed in Iraq that he took selfies with.  His silly wife in stiletto heels grinned in fashion embarrassment as she shook hands with uniformed women soldiers who wanted selfies with her, and Trump. The one thing the Trumps can both do adequately is smile a silly smile for a selfie.
It's disappointing to still have Trump in office, and Mueller's redacted investigation not due until February 2019. But maybe by then the Democratic investigation by the new Congress will make Trump snap and appear naked in front of Congress and the nation during his State of the Union speech in January. and announce his immediate resignation. Pence will be forced to step down too due to his "collusion and treason" with the Russians. and Nancy Pelosi as Speaker of the House will assume the presidency until the 2020 elections.
That sounds like an encouraging plan I hope happens. I also hope my readers had a pleasant holiday and have a happy new year.
L.A.Steel