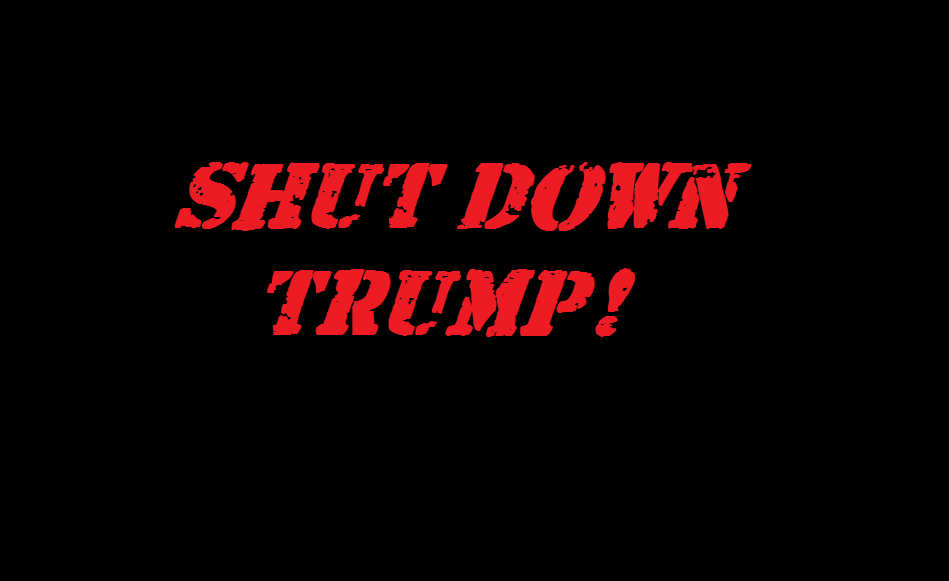 The American People can only pray for a Shut Down of Donald Trump.  Even Trump's loyal base are beginning to accept the incompetence and insanity of their fearless and foolish leader. Impeachment is not enough punishment for what Donald Trump has done and is doing to the United States. Only a firm indictment  by Robert Mueller on treason and corruption charges against Trump will finally put the stake in the demon's heart. Trump has proven to the world that he is a racist and a criminal, and has only shown hatred and contempt for the American people he was elected to serve.
Yesterday I saw a large gathering of protesters on the Town Hall steps. Many women and men were wearing pink Pussycrat wool knitted  hats with pink cat ears. I stood at the street corner  to read their protest signs. There were many different signs against different issues, some said "Dump Trump", "#Metoo", "SAVE DACA!" "Women Must Rule!".  In the small town I live in there are many people with politically liberal leanings. I was a political activist during the last decade and hosted a controversial weekly Liberal television and  FM Talk Radio Show for 10 years. I  worked  with many activists to create a third party in Connecticut, and supported local and state third party candidates.  I was the campaign manager for a gubernatorial candidate in 2002. I also strongly supported the presidential campaign of Ralph Nader in 2000.
There is a group of devoted Anti War protesters in my town, who have stood at their time honored peace vigil every Saturday Morning from 11:00 to 12:00, since the Vietnam War. I have always commended the unwavering commitments of so many Activists in my community.  The Activist Energy and anger I am witnessing now against Trump and Congress reminds me of the Anti War  protests from 2002 to 2009, that defined the morality of a nation and communities for a decade, against the criminality, insanity and incompetence, of G.W Bush.  The season of protests by millions of angry Americans is here again and will not end, until Trump and his administration are completely, SHUT DOWN.
L.A. Steel