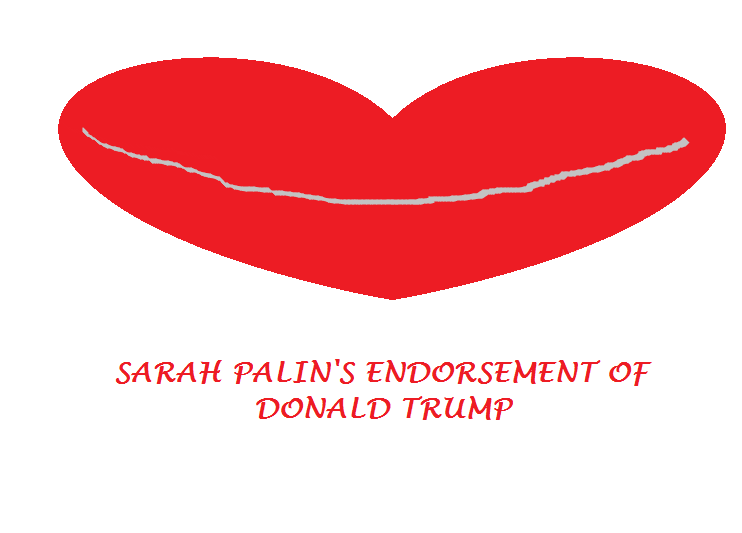 The Sarah Palin endorsement of Donald Trump had to be a welcomed surprise for Donald, or was it a surprise?  Donald gave her a big hand up during her troubles with the media and campaign, I just hope he didn't offer her the Vice Presidency. Since his falling out with Ted Cruz Donald Trump desperately needed an evangelical endorsement by someone, who still has credibility with the evangelicals Trump is trying to win over in the primaries. He can't be as loose lipped as he usually is with his supporters, when trying to impress an evangelical audience, and for obvious reasons he's not very convincing when he quotes scripture.
It will be fun to watch Sarah get back in the spotlight, and her endorsement of Donald Trump will make Donald look less sexist, at least to more moderate Republican women.  Trump might consider hiring a few country western female singers like Reba Macintire, Dolly Parton or Carrie Underwood, to open his speeches with a song or two.  Or just have Sarah come out and introduce him to the crowds.
As an Independent Presidential Candidate, and careful observer of the 2016 Presidential election process, I look forward to the new jolt of energy Sarah Palin will bring to the Republican Primaries, and what type of Hillary insults will be hurled at Sarah, and what kind of come backs Sarah will say, as Donald Trump's lip stick wearing Pit Bull. I love American Presidential Politics. It is one of the best forms of interactive entertainment Americans have.
L.A. Steel
2016 Independent, Presidential, Write In Candidate