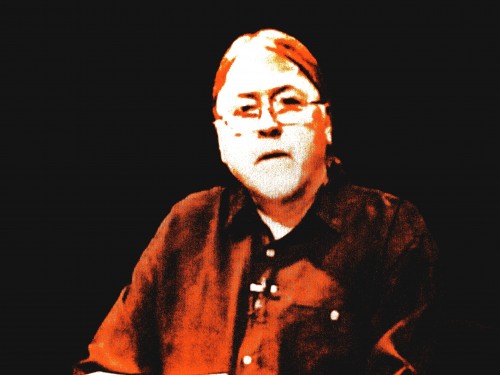 Bill Marshall, 1950-2007
There are few ways to achieve mastery of our soul. Mastering the strict universal laws that demand all souls to accept and conform to them is extremely difficult to a free willed spirit. I was a free spirit and thinker,  who tried to create humor out of every circumstance I was confronted with. It was only a mask that I wore when I failed to grasp the shock and seriousness of a predicament.  I misunderstood or ignored so many things, that my life on earth was seen as a failure by some, but I persisted in learning my profession as an Astrologer, and taught myself the discipline of mastering the astrological phenomenon of transits, and times that repeat themselves during planetary interfacing and their migrations throughout the solar system, galaxy and universe.
Genius is often rewarded posthumously and seldom during the individual's lifetime. New Inventions and discoveries often negate certain profitable or convenient and accepted philosophies, religions or political and scientific established principles, that new discoveries prove to be wrong, false, even diabolical. Proofs and arguments by lesser known celebrity scientists, astronomers, astrologers and philosophers are often over looked, buried or condemned and never see the light of day. To achieve mastery over our souls and destinies we must ignore the mainstream established thoughts of convention and conformity in philosophy of laws and religions, and research and learn and ask why these thoughts or laws or concepts have become the accepted norms of our society, or any society. Why are we censored or dismissed publicly and privately for our questioning the collective approved answers for everything? Why does the sun shine, or why is the sky blue, or why am I who I am, or what I am or have become? Are there specific reasons cosmic or otherwise for my birth , life and death?   Accepted collective answers to these vital human questions and others are what always violated the sense of truth within me. Just as lies become truths so do truths become lies to the minds of the ill informed or uninformed.
Astrology is an ancient science as important as astronomy. They are sister sciences, yet Astrology has been reduced by modern scientists and society, to a commercialized myth, and master astrologers are condemned by religions as demons of divination, satanists and sorcerers.  Astrology is an accurate science more accurate than astronomy. There are no new discoveries in this very old science and art. Astrologers were once revered as Magi and wise men, who predicted and were present at the birth of Christ. After the establishment of the Catholic Church and other modern religions, astrologers were condemned and even murdered by religions and societies for predicting the future, and the demise and rise of governments and empires.
The truth is we are all masters of our own destinies and no religion or philosophy or science can change that fact. Master astrologers are gifted by their Creator to aid humanity in its struggle towards enlightenment. We are the truth tellers and fortune tellers, and the masters of the most ancient and accurate of all sciences. We are the high priests to the altar of Heaven.
Bill Marshall