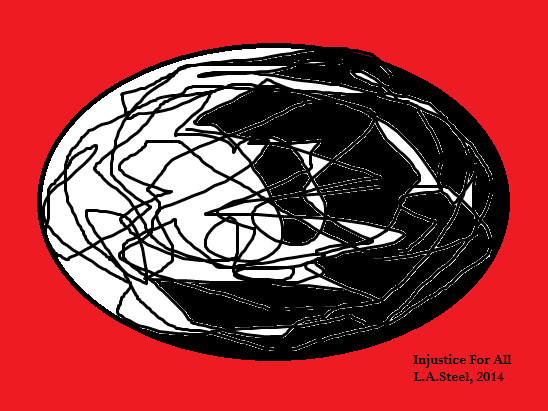 (Reuters) – Congolese warlord Germain Katanga was sentenced to 12 years in prison on Friday for his part in an attack on a village in northeast Congo more than a decade ago in which the victims were "carved" limb from limb.
Judges at the International Criminal Court said Katanga, who was 24 at the time of the attack, was crucial in arming the ethnic Lendu and Ngiti fighters who carried out the attack on Bogoro village, when some 200 ethnic Hema civilians were killed.
"The attackers literally carved their victims up limb from limb," presiding judge Bruno Cotte said. "The attackers slashed them with machetes and knives as they tried to make their escape."
Katanga becomes only the second person to be sentenced by the court, which was set up 12 years ago to bring to justice those guilty of the most serious international crimes, but which has been criticized for slow justice and accused of singling out Africans for prosecution….."
………………………………………………………………………………………………..
Where is the justice for the 200  Hema civilians who were hacked to death trying to escape Lendu and Ngiti fighters armed by War lord Katanga?  A 12 year sentence for mass murder is less than some drug dealers' and addicts' sentences with no record of violence.  If the international court  hands down such a ridiculously minimal sentence for the brutal murders of 200 people, what  message does this send to the world? The horrors of Congo history are well known and recorded, but a sentence of 12 years for  a war lord hardly equates to justice.  Men and women in all countries face sentences of  life imprisonment or death for their crimes of murder of just one person. George H. W Bush the former President of the United States  and Founder of the Carlyle Group the biggest weapons dealer in the world, responsible for the deaths of millions of people around the planet, has never been indicted or even questioned about his role in the deaths of all killed by his weapons or who he has sold his weapons to.  Osama Bin Laden's brother is a member of the Carlyle Group as are  former members of  the George H.W Bush presidential  Cabinet. G.H W Bush's son former President  G.W. Bush and the members of his administration were granted amnesty by Barack Obama for their proven war crimes in Afghanistan and Iraq.
In the 12 years of the international Criminal Court's existence Katanga and one other war criminal have been sentenced, he was also an African. There is more international outrage that both men were Black , rather  than the ridiculously minor sentences handed down by the court. I am  constantly amazed and angered by the injustice of the world courts as well as the indifference of the world populations for  justice against those who commit the world's most heinous crimes. State sponsored genocide has been the European and American method of stealing countries and precious natural resources  away from indigenous populations and long established civilizations. The genocide of the Arab and African as well as all non white civilizations has been conducted by the U.S and European countries for centuries. It is an ongoing crime through the centuries and proof of  western countries'  contempt of indigenous cultures and civilizations. The great enlightened and compassionate Christian nations of Protestants and Catholics have destroyed most ancient civilizations and slaughtered millions of people, to conquer their countries or land through war and genocide.
World justice does not exist. World wide hypocrisy and apathy are the demons that rule the people of the world and dominate them through violence, war , starvation, and disease. Governments and religions and their militaries are driven by power, greed, arrogance, prejudice and  contempt for humanity.    Unless this changes by a world revolution of consciousness nothing will change, until humanity brings about its own extinction.
L.A. Steel