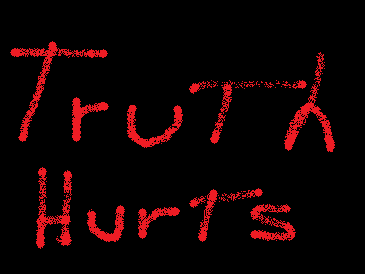 If anyone wants to offend someone simply tell them the truth. The truth is so offensive to most people because most people live a lie. We constantly bury our heads in the sands of illusions, newsspeak and government propaganda and mindless television programs designed to sedate the general public into the mindless acceptence of the world as it is according to those who control our lives.
If I say to an anorexic person."You're far too skinny, put on some weight before you die." They won't believe me even if their bones are protruding out of their skin and they can't keep their pants from falling off. If I say to an extremely obese person, they are ridiculously overweight, they won't believe me and will just waddle onward. It is impolite to tell the truth to people today, instead governments and businesses are making national policies and laws to reduce obecity in the U.S.
Many people in every country find homosexuality offensive and the thought of Gay marriage far too radical to tolerate. Homosexuality is an issue that affects millions of men and women world wide, and is no respecter of age,race or gender. Today we must consider the acceptence of Gay marriage and Gay adoptions as part of mainstream life in America, to the extent of it currently being brought to the Supreme Court for a decision.
Racism offends me, because it is the blatant denial of human rights and dignity to an individual or race of people. If I say to someone who insists on denying a minority his right to vote or his right to make a living wage, or his right to equal public education, that they are racist, then I again offend someone because I tell them the truth about themselves.
Recently I have offended a billion people in several articles I've written regarding the Catholic Church, Jesuits and the Pope. Christ didn't care if he offended the Jewish religious establishment. I can't believe Christ would not criticize the Catholic church and it's one billion followers for believing in a cruel, manipulating, hypocritical and malicious religion that undermines governments, tortures and kills its opponents, steals billions of dollars, molests millions of children, denies women their natural right to birthcontrol and insists on womens' subordinate roles in the Church, to never be a part of the Catholic Church hierarchy, which can only be held by male perverts and homosexual men.
Sorry if I offend someone, when I say all religions are myths woven in falacy and hypocrisy to control the world population. The truth is far too offensive for any religious devotee to want to listen to or take seriously. They would much rather listen to priests talk in parables and ministers preach fire and brimstone, burn incense and believe the end of the world is here, than believe the truth, that their religion is a farce.
L.A. Steel