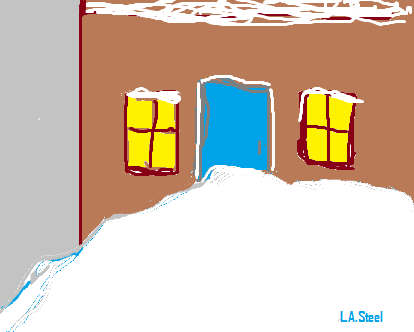 2/9/13
I just finished shoveling off my car and door step. The Blizzard of 2013 was kind to us in Northwest Connecticut. We only got 12 inches of snow, where the rest the of the state got up to 36 inches. It was hard enough shoveling a foot of snow, but three feet can seriously hurt you. Snow blowers get clogged up in three feet of snow, and hundreds of private snow plowers have been hired by the state to clear the highways and streets along with 650 Snow plows owned by the St. Dept. of Transportation or DOT. It might take several days before a private contracter can be available to plow a private driveway.
Most New Englanders are prepared for this weather with snow shovels and rock salt and whatever else they use to get rid of snow. Many of the people with long driveways have pickup trucks with snow plows on them, or have a contract with a snow plow company for the winters.
It's really cold out this morning. It's about 15 degrees and the wind is blowing. The Governor closed the entire state highway system at 5:15Am this morning. State plows and police cars were getting stuck in the three feet of snow covering the states highways. Reports stated 240 car accidents were reported last night in Connecticut. The state National Guard was called to duty to help stranded motorists and people without heat or electricity.
The storm is nearly over in most of Connecticut, and I didn't lose my lights or power. Locally it appears like a normal day after a heavy snow storm, other places in New England are devastated by the blizzard, and will take days to shovel out. Over 36,000 people in Connecticut and many more thousands of people throughout New England are without electricity today. Nature never fails to overwhelm us and humble us either by its overwhelming power or its overwhelming beauty.
L.A. Steel