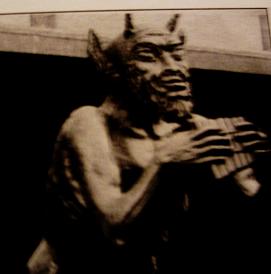 IS THE QUEEN OF ENGLAND A REPTILE?
5/09/07
Since the recent visit of the Queen to the United States, I have been reminded of several books that were written by David Icke. I began to wonder what David Icke would have been thinking. David wrote "The Greatest Secret" and many other facinating books. I interviewed David Icke on my radio show in 10/06. David Icke has recorded eyewitness testimony of men and women; who have seen and experienced satanic rituals in England and other countries. Icke's witnesses have all testified to him ; that the Queen is a seven foot tall lizard and performed a blood ritual by killing a small child on an alter and eating it's heart. David Icke also states in this book that these witnesses were held as sex slaves, and trained as children to become high priests and priestesses , to conduct sexual and blood rituals. Many are from prominent aristocratic European and American families. David Icke's statements have merit. His facts and history are compelling, and the idea the world is ruled by a reptilian race of aliens, is enough to awaken anyone's dormant imagination.
When I first read this book, I was amazed at the information, facts, and personal testimonies of many witnesses. The lineage of the Royal Families of Europe are all white Aryan. This is a fact. These several hundred families are bred with one another to create offspring . The offspring are genetic links to the alien intellects; that have dominated Earth since the time of Enoch. This race of alien lizard like creatures were from the Draconian star system. The countless images of lizards and dragons in ancient art and architecture were not unassociated, fabrications of man's expanding imagination. These creatures of myth and legend were real and visible to our human ancestors. They shared a common physical existence, and interbred with humans. This created a race of giants and heroic legendary figures, who were recorded in many sacred texts of different religions, and in the texts and records of many civilizations.
Having read the Book of Enoch several years prior to reading David Ickes work, I was aware of the lineages that were created by the reptilian race. The earliest Jewish writers documented in the Book of Enoch, the assimilation of the race of lizardslike men, with human women. Some researchers have found impressive evidence of an alien race called the Anunaki. These were the first known, and identified in written records, of man's knowledge of alien life forms. The recent discovery of the Sumerian Tablets in 1945, and breaking the code of early Egyptian Hyrogliphics, opened up an entire history of human involvement and assimilations with alien visitors of advanced intelligence. These visitors brought the written word to humanity. They brought Man science, art, literature and architecture. These mysteries were taught to men and women, who held them in sacred trust with blood oaths made to secret societies. Mankind is ruled to this day by these powerful aliens, and will continue to be ruled by their offspring.
David Icke was one of the first men of vision and learning, to have pieced together the ancient fabric, of the tapestry of Royal Lineage. G.W Bush is a link in the Royal Lineage; his father and mother are decendents of Royal Blood. Does this make G.W and all of his family, direct decendents to an alien race of reptiles? After I studied carefully several published, photographs of G.W Bush and the Queen of England standing together; I began to see their close resemblence.
L.A. STEEL