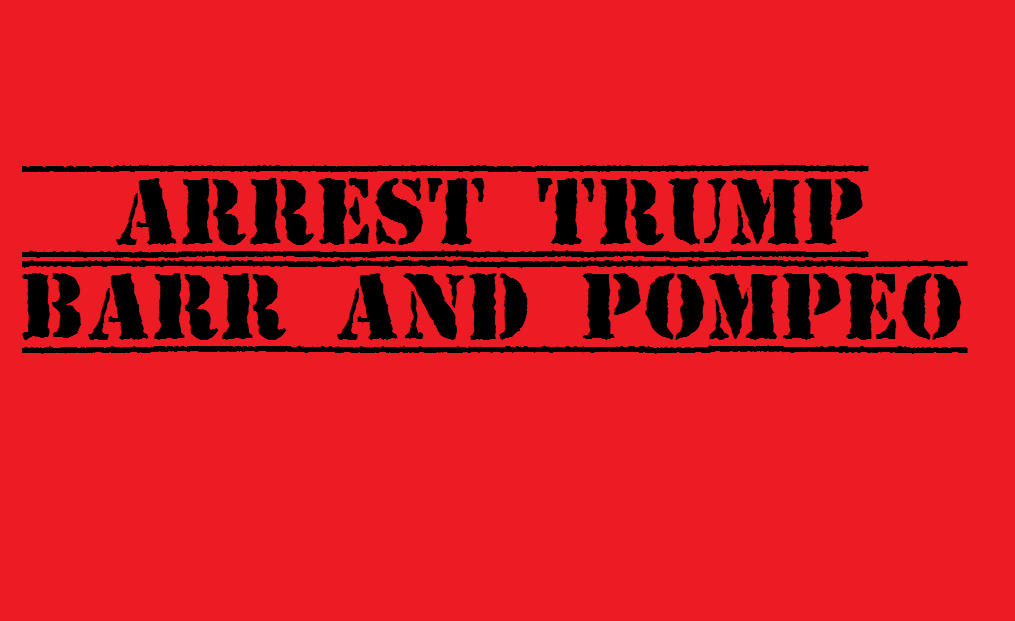 As Trump suffers from chronic diarrhea of the mouth and immoral actions Sec.of State Pompeo and Atty General Barr are ordered by Trump to hold the bedpans and wipe his butt.  Pompeo and Barr have lied repeatedly to the House Committees and to the media. Pompeo lied publicly that he wasn't aware of the recent Whistleblower's comments on the Trump and President of Ukraine's July 25 phone conversations, while recent reports state that Pompeo was one of the listeners to the conversation and  Trump and he both threatened the Ukrainian President by withholding $400 million in authorized defense aid for his cooperation in exposing Hunter and Joe Biden in a bogus corruption scandal. Bill Barr lied to Congress, the media and the Public regarding the Mueller Report and his interference with the Jeff Epstein trial and now the Ukranian coverup as reported by the Whistle Blower's Report.
The lies and outright incompetence and insanity of the entire Trump Administration especially the State Dept. and Atty General's office under Pompeo and Barr are the most drooling, verbally incontinent, and incompetent corrupt Cabinet members and aids ever to hold their positions in any presidential administration. Pompeo has refused to cooperate with House Committees' subpoenas for files and testimonies and both Barr and Pompeo face Contempt of Congress charges and heavy financial penalties for non-cooperation.
God willing Americans and the world will witness the implosion of the Trump presidency in a litany of lawsuits, depositions, public testimonies and arrests of Trump and all his cohorts, as well as his family members already facing criminal indictments in New York Courts.
L.A.Steel