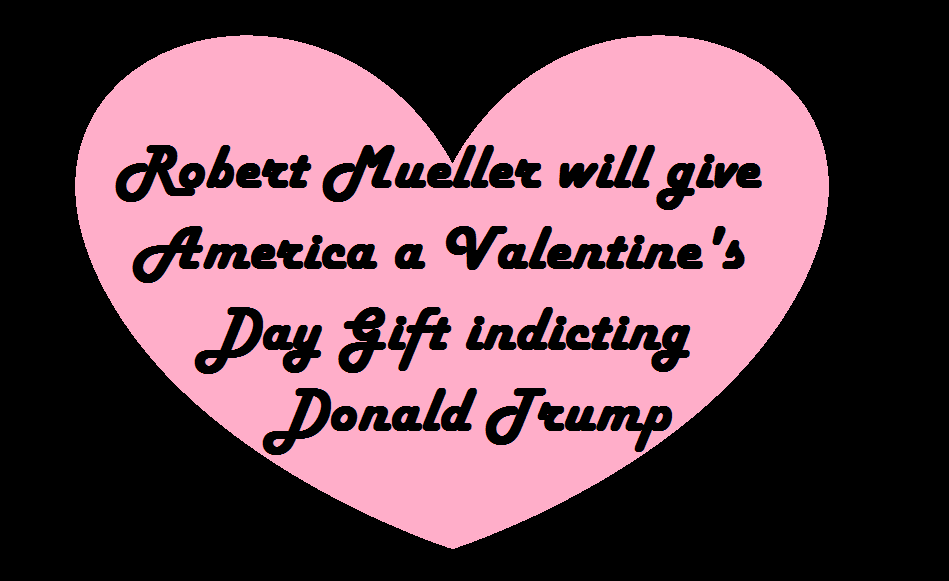 Donald Dumb Fuck Trump says he can't wait to meet with Robert Mueller under oath.  Mueller should also demand a polygraph test on Trump, as he is asking the questions.  Everyone in the world knows Trump is a pathological liar, and will deny any and every involvement in Russian election fraud, and his massive debt owed to Russian Mobsters, even when he knows all the indictments and convictions of his closest aids, who have cooperated with Mueller's investigation. Mueller will be armed and dangerous with all of their statements and testimonies, including former FBI Director Comey's testimony that stated he was fired over his Russian investigation, and Trump's  Obstruction of Justice.  Mueller and mostly all Americans will be amazed by Trump's continual denials and false statements he will make to Mueller's face.
I hope the world nations and all Trump haters in the U.S are not disappointed by this Mueller Trump meeting outcome.  All of Trump's GOP defenders and Fox News sycophants are barking insults at the Media and Mueller, trying to distract the public from how grave these accusations of Trump's Treason are. Once Trump is indicted, every one of his Fox and GOP defenders will also be considered to be Traitors as well, people like Paul Ryan and Mitch McConnell and  professional liars like Sean Hannity, who is reportedly paid $29 million dollars yearly to defend and cover-up Trump's crimes and the GOP's True Agenda of Corporate and Congressional TREASON,and distract their deluded loyal Fox listeners into believing their lies and country destroying real agenda.  Sean Hannity and all the Fox Trump Loyalists will soon take a fall as individuals and as a network.  Placing Trump and his family and associates behind bars will be one of the greatest things that could possibly happen to revive faith in the American Justice System , and imprison the present Atty General Jeff Sessions for his lies and deceptions regarding his Russian collusion, as well as his cruel and racist actions against DACA and long term well established immigrants.
I was right when I predicted Mueller would issue indictments against several of Trump's aids before Thanks Giving . Now I am predicting several more high level indictments, possibly even Donald Trump before Valentines Day. Robert Mueller seems to be anxious to get this over with and arrest all who should be arrested, and close down this criminal administration and Donald Trump its criminal leader.  Make our Valentines Day a wonderful one for the country Mr. Mueller and I promise to send you a bouquet of Roses and a Big Heart of Candy to share with your staff.
L.A. Steel