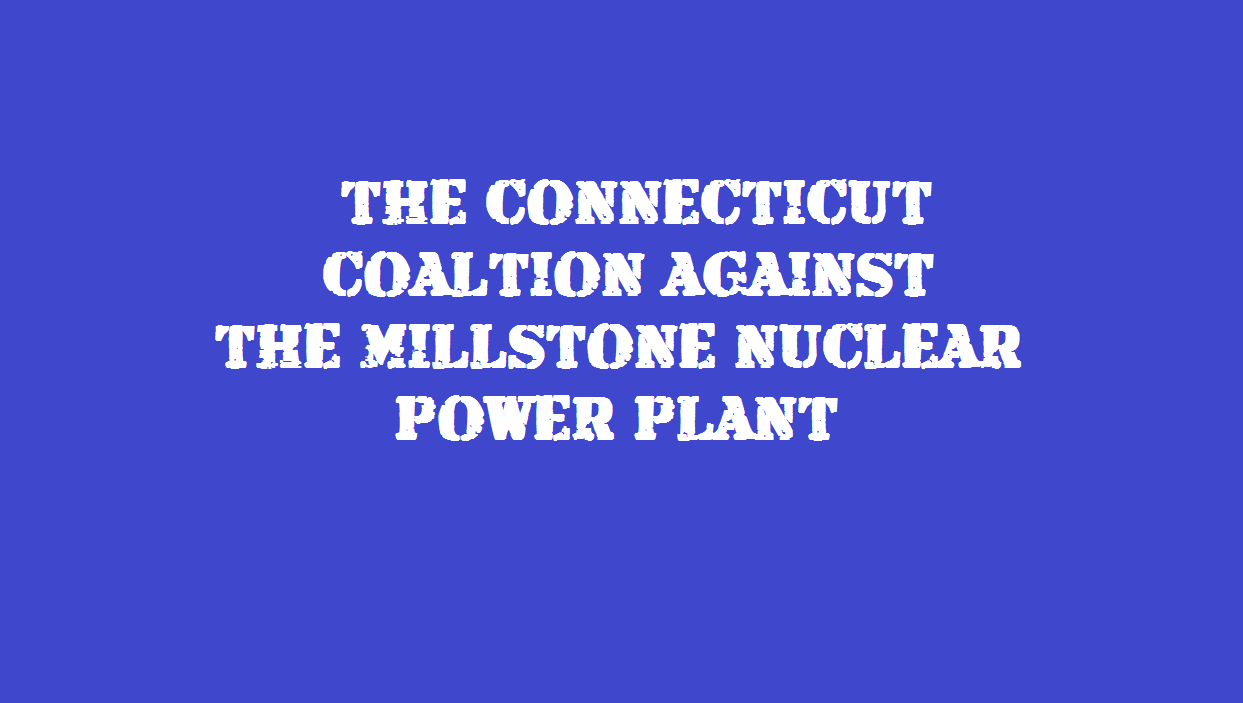 I have created this 5 part presentation to commemorate the tenacity and dedication of the members of the Connecticut. Coalition Against Millstone. In 1996 a group of dedicated Connecticut activists forced the shutdown of the Millstone Nuclear Power Plant in Waterford, Ct. proving how unsafe it was and the fraud that went into building it. Joe Besade was the heart of the movement, as a Millstone whistle blower and former Steamfitter Foreman at the plant. Joe was the Archivist for the Coalition, and recorded thousands of hours of Nuclear Regulatory Commission and Dept.of Public Utility Control meetings regarding the plant. Joe also directed and co-produced a weekly television show on cable access in the New London area, to expose all the news and information about Millstone. In 2000 Millstone was sold to Dominion , an energy company that applied to reopen the plant. After some repairs and promises and millions of dollars , Millstone reopened against the protests of the Anti Millstone Coalition. This segment of the  documentary is with Joe Besade, a great man ,with great courage. Two more segments to this documentary will follow with other members of the coalition . It was recently announced that Dominion is planning to permanently close the Millstone Nuclear Power Plant in 2018.
Attorney Nancy Burton was the President of The Ct. Coalition Against Millstone, and the driving legal and activist force behind the closing of the Millstone Nuclear Power Plant. I thank Nancy Burton and Joe Besade and every coalition member for fighting to close Millstone.
This final part of the Connecticut Coalition Against Millstone nuclear power plant in Waterford Ct. documentary features Winona LaDuke native American activist and Vice Presidential running mate with Ralph Nader in their 2001 Presidential Campaign. Winona speaks about uranium mining on the Indian reservations and the need for safe alternative energy sources. Leila Wood interviews Winona about her VP campaign and features Winona's youngest son.