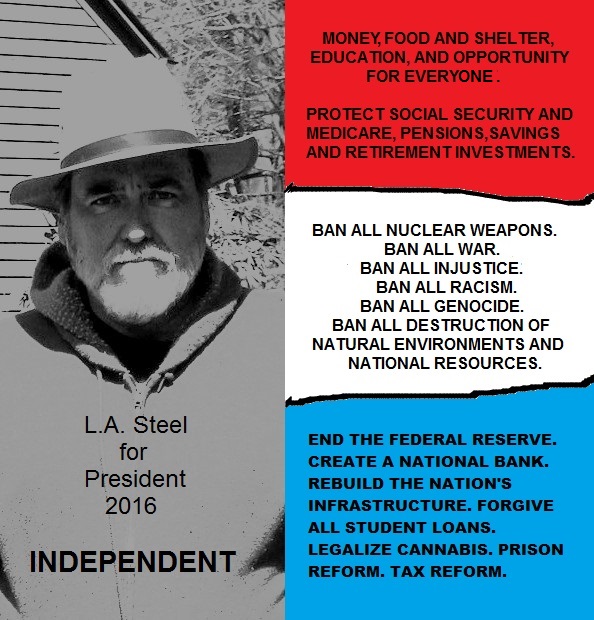 Kim Davis the jailed Kentucky County Clerk is an unusual celebrity of the Far, Far, Far, Political Right Wing, who feels that "Her" God cannot allow her to marry homosexual couples. I thought Christians all had the same God, but Kim Davis and her cult of followers (including) Republican Presidential Hopeful Mike Huckabee, insist that her right to religious freedom is violated.
Mike Huckabee is known for having a few screws loose, but his sudden rush to aid Kim Davis, who was found guilty of Contempt of Court, was a huge publicity stunt to bolster his dying campaign. Huckabee stated publicly that he would serve Kim Davis's jail sentence in her place. That is safe for him to say, since he knows it could never happen. I think that is a great idea. Let's see if Huckabee throws a rock at the court window in protest, then be disqualified to run as a Presidential Candidate forever, for having served a jail sentence and committing an act of terror and inciting a riot.
Kim Davis has an issue with marriage, she has been married four times, twice to her first husband. It appears she has a moral problem with marriage in general. She gives an independent observer reason to wonder if Kim Davis is Gay. This is her way of condemning her own sexual preference, in front of her Right Wing anti-gay supporters. Her illegal acts as County Clerk obviously make her unfit for her elected position and she should resign. Her celebrity will now be a major distraction for the Kentucky county she represents. Her continued presence will provoke protests, assaults and unwanted national and statewide publicity for the County Clerk's office and staff.
I am not Gay, but I have no right to discriminate against those people who are. I am not Gay, nor am I a Christian or a follower of any established religion. Humanity must evolve much further, before it can become an enlightened species. Too many hateful and unenlightened people like Kim Davis, are imprisoned in their mindless religious dogmas, and seek answers to their lives in the hollow eyes of pastors, priests, popes and other foolish religious and political leaders.
L.A.Steel