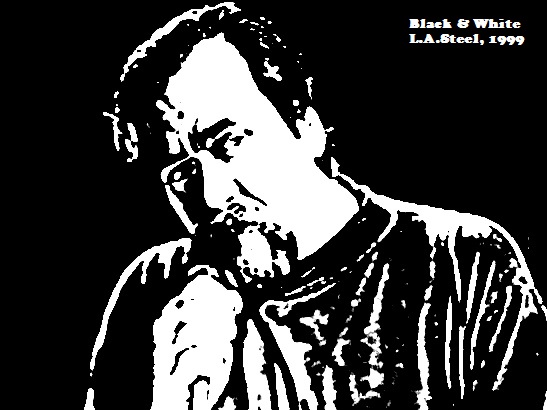 This picture was taken during my first televised program of The L.A.Steel Show. I presented a one hour reading of my book of poems, "Lust,Love and Innocence".
L.A.Steel
Books by L.A.Steel:
Naked at the Mic,
Lust,Love and Innocence,
Five Short Stories,
Arandas: play,
The Book of Women,
Cantos of a Believer,
Five Prophesies,
Gateways of Trans-Dimensional Travel,
with co-author Maria Fix Algeri.
Our book discussions part 1-3 are recorded live on BlogTalkRadio.com/lasteelshoworg.