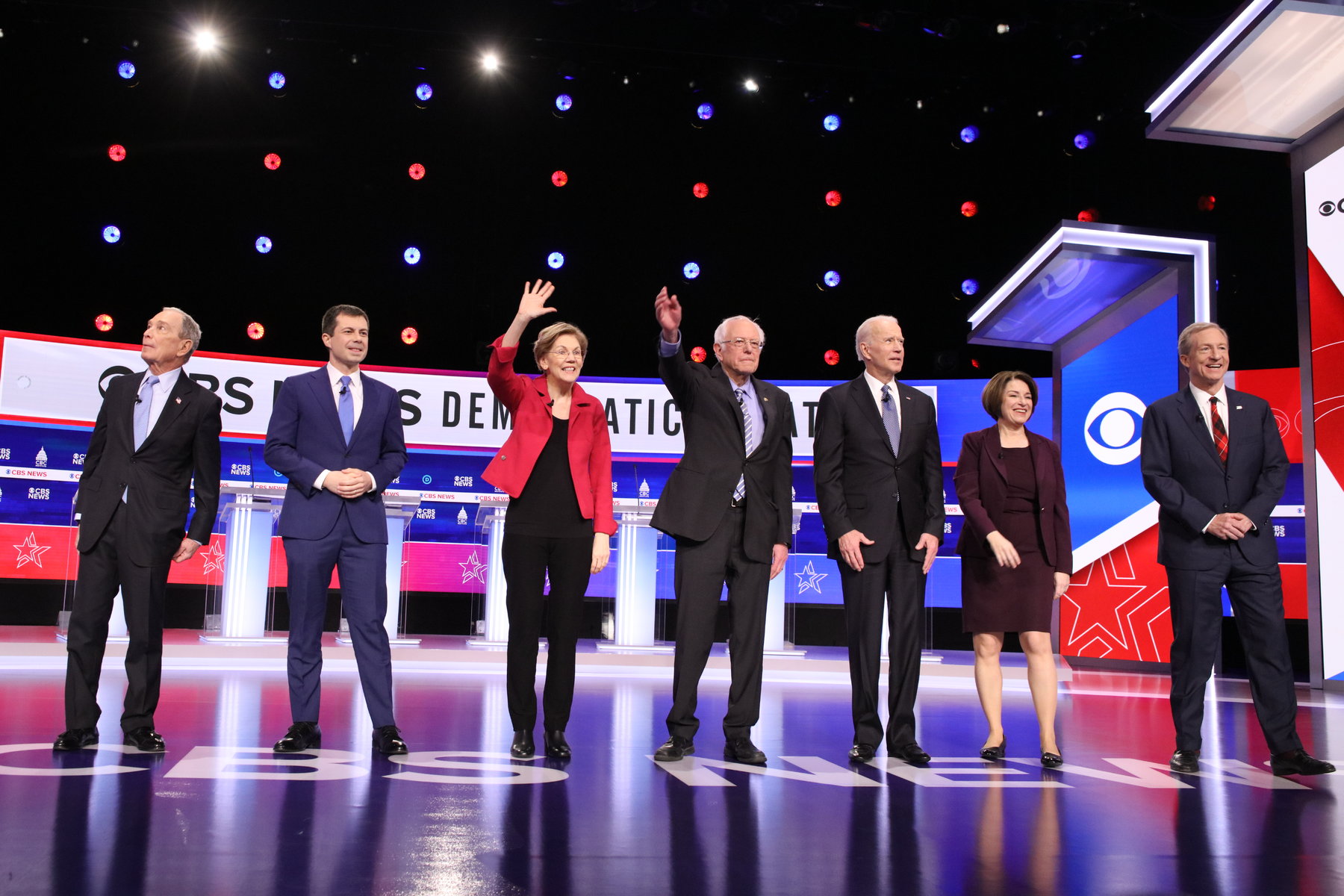 After last night's Democrat Debate Disaster poor Joe Biden lost his cool (if he ever had any) and became  "A lying dog-faced pony soldier" after he was unable to finish his rant against the CBS debate monitors Gale King and Nora O'Donnell who constantly skipped over Biden and called on others who then attacked him. Amy Klobuchar sternly corrected Joe Biden when he said he wrote the Crime Bill in the Senate, Klobuchar angrily shouted out that she wrote the Bill, not Joe. Desperate Joe was caught in his lie.  Joe Biden desperately needs a win in South Carolina in Saturday's primary or he will have to drop out of the race when his donations dry up. His longtime friend Rep. Jim Clyburn gave Desperate Joe his endorsement feeling sorry for him after poor Joe got beat up in the Democrat Debate.
A major Poll gave Desperate Joe a 2 point lead over Sanders in So. Carolina one day before the debate. I have not heard of or read any recent poll on the debate performances but I am certain without Clyburn's endorsement Biden would have seriously fallen in his poll standings and may still have lost points especially to Amy Klobuchar. She made a strong showing in the debate ripping apart Desperate Joe, then beating up Buttigieg and banging on Bloomberg. Liz Warren didn't help herself in the debate, except when she stated why she hated Bloomberg. She said Bloomberg gave her Senate opponent millions of dollars to run against her because or Warren's threat to Wall Street and his fortune.  Warren won her election and still secures her Senate seat. Also, Warren attacked Bloomberg  for not releasing the Non-Disclosure Agreements of all the women in his company who made complaints of sexual harassment charges against Bloomberg specifically the pregnant employee who Bloomberg told her to "kill it." Bloomberg vehemently denied he said that, but Warren said she was stating what Bloomberg's employee told her.
The only candidate I felt sorry for was billionaire Tom Steyer who also made a strong last stand in defense of his record on his treatment of minorities and reparations. Biden won Jim Clyburn's endorsement today, but Tom Steyer has been greasing Clyburn's palms by renting his daughter's home in So. Carolina since October 2019 for a stated $40,000 dollars to date. Steyer also founded a bank to service minorities in Clyburn's district and gave Clyburn's son in law a job on the bank's board of directors. Since Clyburn snubbed Steyer by endorsing Biden, Steyer will probably close the bank and vacate his rental house shortly after Saturday's primary results are in.
Once again the biggest loser was Money Mike Bloomberg who lost the Debate and ended it by stating he had "bought" the 41 new Democrats who won House seats in 2018 " and quickly corrected himself and said, he "contributed to their campaigns." The rest of the debate became out of control, where everyone was interrupting everyone else and two male CBS monitors were added to the panel. At that moment the questions became more aggressive and pointed against Bernie Sanders as Bernie was attacked on all sides. He continually raised his hand to rebut his accusers but none of the monitors would call on him until he finally had enough and shouted out his rebuttals to all who could hear and ignored the CBS debate monitors and continued his arguments, while Joe Biden and Bloomberg, Steyer, and Buttigieg all shouted at each other until one of the CBS panelists called for a commercial break, to give time to cool everyone down before the debate became a national embarrassment and the candidates got into fistfights.  I credit Bernie's great sense of humor that mastered the moment as the only one broadly smiling after the commercial break. Bernie was the first candidate interviewed shortly after the debate by all major network reporters. He was charming and confident when speaking to the reporters seeming to know he was the winner of the debate and still the front runner for the Democratic nomination.
RUN BERNIE RUN! It looks like 2020 is Bernie's year. I wish him the best of luck and my support. If any of my readers would like to support Bernie's campaign with a small donation please go to his campaign website BERNIESANDERS.COM,
L.A.Steel