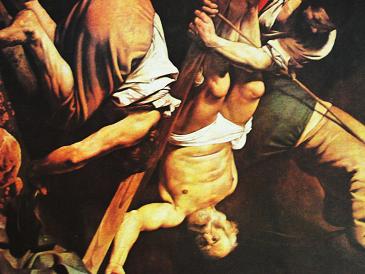 4/27/14
"Saints should always be judged guilty until they are proved innocent."
George Orwell
Why can't Catholics see the redundancy of two popes becoming canonized on the same day and in the same ceremony? I thought popes were supposed to represent Christ on earth, isn't that enough of a self applied honor for these hypocrites? The Church wants to make them saints to praise their hypocrisy and enshrine them in two plaster statues, to adorn the Vatican Cathedral.
Catholicism as well as all religion rob the mind of anyone who believes in it. Catholics are taught not to read their Bible, and not think for themselves. They are taught to honor and respect pedophile popes and priests, and to confess their "sins" to a priest in a private booth.
If Jesus were alive today the Catholics would kill him for calling them and their pedophile popes and priests the greatest hypocrites of all time.
Do these two Pope Johns deserve sainthood,the way St.Peter did?
L.A. Steel