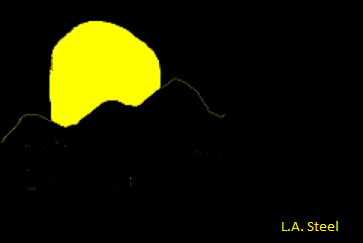 The sudden dryness of the air
startles the arid thoughts
of loss, sadness and remorse.
The regret of actions taken or not
rushes over the desert mind
as a flash flood of tears.
The madness of loneliness
becomes the death knell
in the final scream.
"Most persons do not see the Sun."
They only see the darkness
and feel the grief of their day.
I am the sun and sky and night.
I am the flood of tears.
I am the despair of regret.
In the dawn hours of self forgiveness,
the wise man walks on water
and the divine in him calms the raging sea.
L.A. Steel