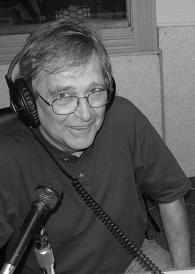 For all friends and family of George Dickson please be informed of the following announcement.
George Dickson's wake will be held on Sunday June 17th, 2012 at Bond Funeral Home on 1015 Kinderhook St. in Valatie New York 2:00-4:00pm and 7:00-9:00pm their number is 518-758-7031. George's funeral service will be held on Monday June 18th,2012 at 11:00am at St. Lukes Lutheran Church 1010 Kinderhook St. Valatie New York, the cemetary is across the street from the church. Any one wishing to make donations instead of sending flowers can send it to St.Luke's Lutheran Church, or to Linda Dickson / care of St.Luke's Lutheran Church, 1010 Valatie, New York 12184.
On Friday night June 22nd,2012 there will be a special George Dickson Tribute on the L.A.Steel Show at 8:00-9:30pm. Many of George's friends will be our guests, all of George's friends and fans are welcomed to call in and join the tribute. The chat room will be opened and any message or comment for George will be read on the air. Join us at blogtalkradio.com/lasteelshoworg. All who knew George know how much he enjoyed his friends. I'm certain he will be listening Friday night and I hope all his friends will too.
L.A. Steel