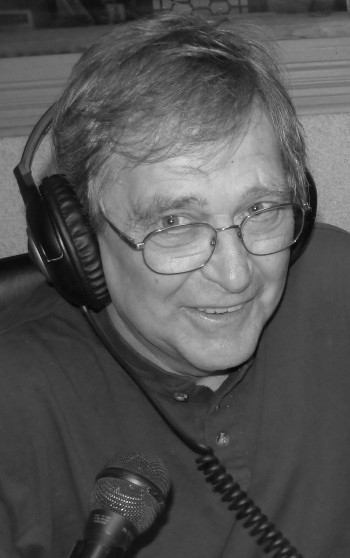 George Dickson 1950-2012
The White Brotherhood was established at beginning of known time over four million years ago, when the first humans appeared on Earth. The great masters of the brotherhood are immortal, and have incarnated many times to earth. Their purpose since Man was created is to guide humanity on its long and arduous course through to ascension. Experiencing third dimensional existence is a test for all human spirits. The experience of physical life and death and illness are the hallmarks of human survival, endurance and strength of being. The great wonders and joys of physical life are overwhelming to the immortal spirit as it experiences the joy of love, peace, sex, having children, creating lives and livelihoods as mortal masters in a trade or business or art or science or parenthood. These are our credits throughout life.
Those spirits who incarnate and live without direction, without love or without a moral structure in their lives are living through a karmic correction, that they must experience in order to advance spiritually.  We choose our lives to live. We choose who we will incarnate into and eventually become. There are no failures in life. Death by accidents, or suicide or murder or illness are all part of expected karma.  If a body is ill it is because of their genetics or exposure to some stress or strain or vulnerability to a disease.  The White Brotherhood is composed of great masters, who have experienced the heart aches and sufferings of the physical body, and who succeeded or failed in their prevention of diseases or afflictions, and many of the great masters are those who found cures and created technology, that are used by humanity today.
Because of the many natural interruptions and interferences of our original evolutionary process by major earth-wide physical catastrophes such as comet impacts, earthquakes, floods, fires and continental and polar shifts, and supernatural causes such as extraterrestrial interventions and visitations, theirs and our own weapons of mass destruction have destroyed massive numbers of the human population and populations of other earth creations, into near or absolute extinction. The Great White Brotherhood exists for the sole purpose of guiding and protecting humanity against its self destructive tendencies as well as protecting humanity from interference, and attacks by superior supernatural and extraterrestrial interferences and entities that would harm, destroy or dominate the Human Race. There have been many instances in human history where these beings and entities have done great damage to humanity and to the planet earth. The collective and individual guidance given to humanity by the White Brotherhood has allowed through great efforts, for humanity to correct its course and find its proper pathway to ascension into the higher dimensions of existence.  It is however only through third dimensional existence that humanity can appreciate its evolution and understand and collectively coexist as immortal, spiritual beings on the higher dimensions, that they are destined since their creation to enter.
The purpose of the White Brotherhood is to guide and counsel Humanity into ascension of its final dimension, that of  eternal wisdom, knowledge, love, joy, peace and splendor, Oneness with their Creator.
George Dickson